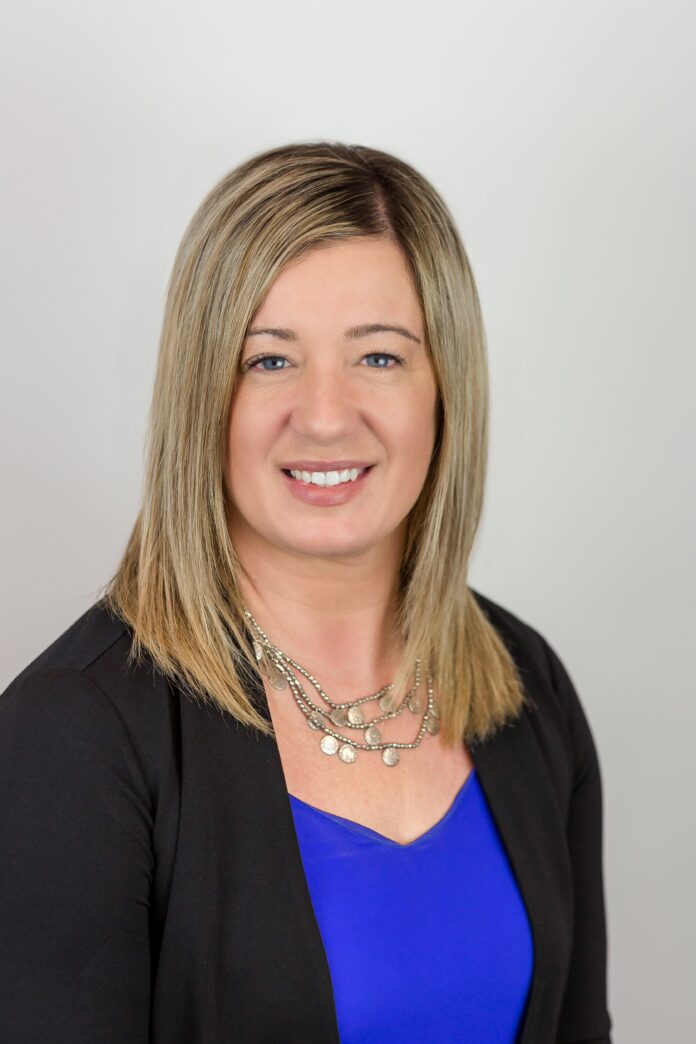 FALL RIVER, MASSACHUSETTS, July 23, 2019…Eileen M. Danahey, President & Chief Executive Officer (CEO) of St. Anne's Credit Union, along with its Board of Directors, are pleased to announce the addition of Rose Cortes to the St. Anne's mortgage team. As Mortgage Loan Officer, Cortes is based out of the Credit Union's Fairhaven Office and is responsible for maintaining and generating banking relationships with consumers seeking residential mortgages or refinancing opportunities. With 22 years of experience in the financial industry, she is also multilingual – fluent in Portuguese, Spanish and English – and will provide her expertise in every area of mortgage lending, providing personalized solutions to borrower needs, aiding in the expansion of the Credit Union's mortgage products and services.
"We feel very privileged to have Rose Cortes join us here at St. Anne's. Not only is she experienced in the field of mortgage lending but she also brings a wealth of invaluable sales and customer service skills to our team," stated Carlos DaCunha, Senior Vice President and Chief Lending Officer of St. Anne's Credit Union. "She will be a key contributor as we continue our growth strategies across the SouthCoast. Rose's more than 20 years of experience in banking and mortgage originations, together with her real estate experience, professionalism and ability to provide her excellent services in three languages made her the perfect fit to join our team. People will benefit not only from her ability to identify and fill their unique mortgage borrowing needs but from her commitment to provide them with a timely and convenient customer service experience as well."
She obtained her Real Estate License from Bristol Community College and holds Business and Professional Certificates from the Kinyon Campbell Business School. Prior to joining St. Anne's, she most recently worked for Citizens Bank as a Mortgage Loan Officer and has held a multitude of positions at reputable financial institutions ranging from Branch Manager to Mortgage Servicing and Real Estate Agent. Because of her extensive range of experience, she understands the home buying process from improving credit scores to pre-qualification through to closing which will aid her clients in attaining their financial goals and fulfilling their homeownership dreams.
For more information about St. Anne's Credit Union's mortgage programs and resources, visit www.stannes.com/mortgages or contact Rose directly at rose.cortes@stannes.com or 508-742-8115.
About St. Anne's Credit Union: Headquartered in Fall River, MA, with over $974 million in assets and more than 55,000 members, St. Anne's Credit Union of Fall River has been providing financial products and banking services since 1936.  St. Anne's Credit Union of Fall River has over 150 employees servicing eight branches including Dartmouth, Fairhaven, Fall River, New Bedford, Somerset, and Swansea. St. Anne's Credit Union was selected for the second year in a row #1 Credit Union by the people of the SouthCoast (Best of the Best-SouthCoast Media Group) and #1 Credit Union in Massachusetts by Banker and Tradesman, as well as one of the leading lenders in Bristol County.  For more information, please visit stannes.com, stop by any one of our branches or call 1-877-782-6637.