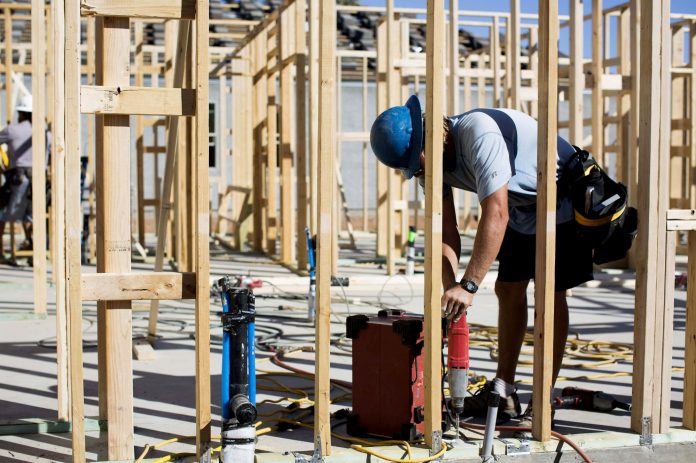 WASHINGTON – Confidence among U.S. homebuilders slipped to a four-month low in March while remaining above historical averages, indicating developers expect demand to withstand rising mortgage rates, according to data from the National Association of Home Builders/Wells Fargo.
Highlights of homebuilder sentiment
The Housing Market Index slipped in March to 70 (estimates were 72), while the February reading was revised to 71 from 72. The current-sales gauge for single-family homes was unchanged at 77. And the measure of six-month sales outlook dipped to 78 from 80.
Key takeaways
Even with the decline, homebuilder confidence remains buoyant after hitting an 18-year high in December. Developers still expect strong demand for new homes as low unemployment and steady economic growth support Americans' buying power. Optimism rose in three out of four geographic regions. At the same time, rising interest rates pose a headwind, as steeper mortgage payments could deter some prospective buyers.
Official's view
"Builders' optimism continues to be fueled by growing consumer demand for housing and confidence in the market," NAHB Chairman Randy Noel, a custom-home builder from Louisiana, said in a statement. "However, builders are reporting challenges in finding buildable lots, which could limit their ability to meet this demand."
Other details
A gauge of buyer traffic decreased to 51 from 54. The Housing Market Index in the Midwest fell five points to 65, while indexes for the Northeast, South and West all increased.
Shelly Hagan is a Bloomberg News staff writer.