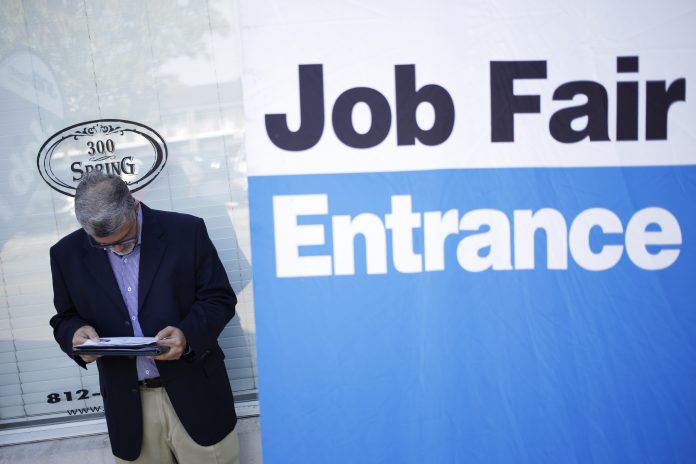 NEW YORK – Unemployment lines across the United States last week were the shortest since December 1969, according to a Labor Department report Thursday that showed an unexpected drop in filings for jobless benefits.
Highlights of jobless claims (Week ended July 14)
Jobless claims decreased by 8,000 to 207,000 (estimated 220,000)
Continuing claims rose by 8,000 to 1.75 million in week ended July 7 (data reported with one-week lag)
Four-week average of initial claims, a less-volatile measure than the weekly figure, dropped to 220,500 from 223,250
Key takeaways
The latest tally for jobless-benefit applications coincides with the same week the Labor Department conducts surveys for the monthly jobs report. The drop last week is an encouraging sign that the July employment data will remain robust.
The number of Americans filing for unemployment insurance has been running well below 300,000, a level consistent with a healthy labor market. The claims figures are in sync with other reports showing employers are competing for a limited pool of qualified workers.
The Federal Reserve's Beige Book, released Wednesday, showed momentum is building in the nation's job market. "All districts reported that labor markets were tight and many said that the inability to find workers constrained growth," it said.
Other details
Prior week's reading was revised to 215,000 from 214,000
Unemployment rate among people eligible for benefits held at 1.2 percent, where it's been since early May
Maine was the only state that estimated claims last week, according to the Labor Department
Shobhana Chandra is a reporter for Bloomberg News.