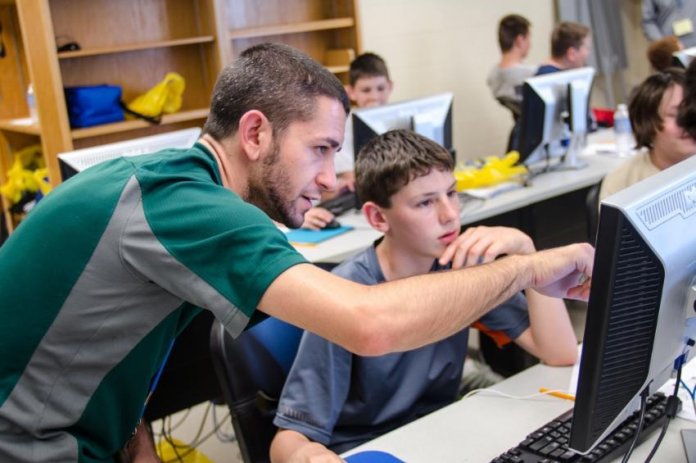 DARTMOUTH – University of Massachusetts Dartmouth's College of Engineering's iOS Mobile App Development Camp is set for Aug. 19-23, the school announced.
Sponsored by the university's Society of Women Engineers, it's designed for students ages 13-16 who may be interested in science or engineering.
The due date for camp registration is May 8.
Students will create their apps in the renovated labs of the College of Engineering, learning Apple iOS mobile-app development, using Swift programming language. They learn at their own pace in a collaborative, lab-style environment with team-building and problem-solving fundamentals.
A hackathon-type competition is held during the last few days of camp, according to UMass, with prizes awarded to the top three teams.
Camp runs each day from 9 a.m. to 4 p.m. Snacks and refreshments are provided, but participants must bring their own lunches.
Applicants who are accepted to the program will get a letter of welcome, with $150 due upon acceptance.
More information is available from Christian Ellis at cellis3@umassd.edu or Raymond Laoulache at rlaoulache@umassd.edu.
Susan Shalhoub is a PBN contributing writer.