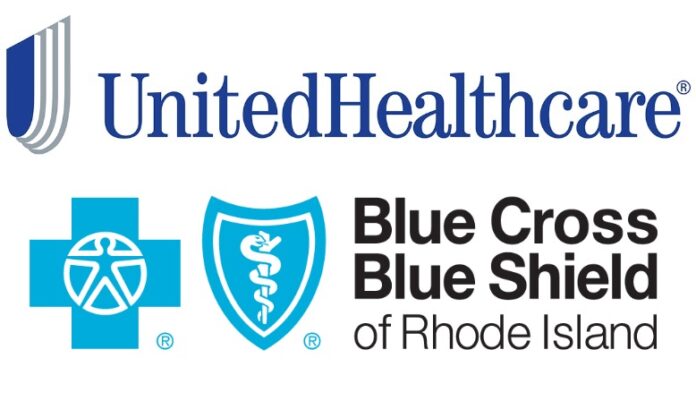 PROVIDENCE – UnitedHealthcare of New England's challenge of the choice by the state to award the oversight of employee and retiree medical plans to Blue Cross & Blue Shield of Rhode Island has been denied.
Michael DiBiase, chief purchasing officer for Rhode Island's Division of Purchases, issued his decision late Thursday.
In a letter submitted to state officials, United pointed out that its technical proposal scored a point lower than BCBSRI's, and claimed that it would save the state about $10 million more than its rival's plan.
DiBiase noted that UHC's protest letter was received nearly a month and a half after the decision to hire BCBSRI was announced, missing the 14-day window allowed by state law.
"The UHC challenge is not timely; and it is not a statutory bid protest that is entitled to consideration. In this particular instance, the challenge is potentially disruptive, as the department is required to finalize its contract with BCBSRI … effective Jan. 1, 2020," DiBiase wrote. "UHC's untimely submission could potentially cause disruption by delaying transition activities and placing the medical coverage of state employees, retirees and qualified dependents at risk."
Despite the denial, UHC says it may pursue further action.
"We are reviewing the state's response and our options concerning the bid review process," UHC spokeswoman Maria Gordon Shydlo said in an email.
BCBSRI did not immediately respond to a request for comment.
BCBSRI was tentatively chosen in July as Rhode Island's third-party medical plan administrator, ousting UHC, which had held the contract since 2005.
Among other concerns, UHC claimed that BCBSRI does not have proper online enrollment capabilities for the state's open enrollment period, which begins in late October.
DiBiase countered by pointing out that BCBSRI's proposal included confirmation of its online abilities, and added that the insurer is free to hire a subcontractor for online enrollment as UHC did.
DiBiase also addressed UHC's claims that it would save the state millions more than BCBSRI in estimated costs.
Projected costs are based on experts' recommendation of a 6% annual cost increase, a figure that DiBiase said UHC agreed should be applied to BCBSRI but not to its own estimated costs.
Rather, according to UHC, the annual cost increase applied to its proposal should have been 1.9%, a number that the company says more accurately reflects its cost trend.
"BCBSRI's proposal for administrative fees is $6.4 million less than UHC's proposal over the initial three-year term and greater if the contract is extended," DiBiase wrote. "This $6.4 million represents a fixed and certain differential between the two proposals."
BCBSRI's three-year contract is expected to be finalized this fall. It will go into effect at the beginning of the year and may be renewed for up to two years.
Elizabeth Graham is a PBN staff writer. She can be reached at Graham@pbn.com. 

Want to share this story? Click Here to purchase a link that allows anyone to read it on any device whether or not they are a subscriber.