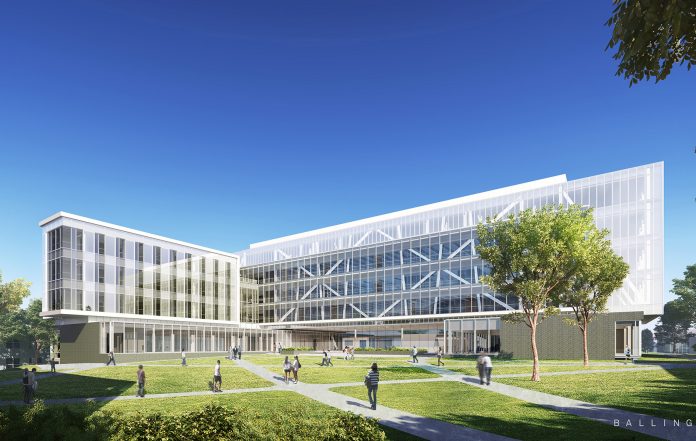 SOUTH KINGSTOWN – Businessman and University of Rhode Island alumnus Michael D. Fascitelli is donating $10 million to help equip the university's new engineering complex and to create an endowed fund for the College of Engineering.
URI said Wednesday that Fascitelli, managing partner of MDF Capital and Imperial Cos., and his wife, Elizabeth C. Fascitelli, a managing director at Goldman Sachs, earmarked $5 million of the gift to purchase lab and research equipment for the new engineering building, scheduled to open on the Kingston campus in the fall.
The remaining $5 million will be used to establish the endowed fund for priorities identified by the dean of the College of Engineering, the university said.
In recognition of the gift and previous donations made by the Fascitellis, the engineering building will be named The Fascitelli Center for Advanced Engineering, according to the university. The naming request already has been approved by state lawmakers and Gov. Gina M. Raimondo.
"The talent and innovation coming out of URI Engineering are undeniable," Michael Fascitelli said in a news release. "The College of Engineering has been a leading institution for the region, and its partnerships reach around the world through the International Engineering Program. Beth and I are very happy to play a part in this next phase for the College."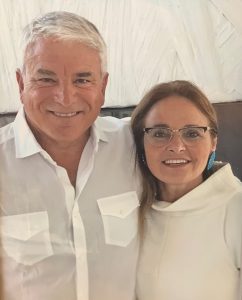 A North Providence native, Fascitelli, 62, graduated from URI with a degree in industrial engineering in 1978. He earned an MBA from Harvard Business School in 1982.
He is a former president and CEO of Vornado Realty Trust, a massive real estate investment trust with $17 billion in assets and nearly 4,000 employees. He is also a co-owner of the Milwaukee Bucks.
Previously, the Fascitellis had established the Michael D. Fascitelli Scholarship in 2006 aimed at assisting URI students from North Providence. In 2013, URI opened the Ann Fascitelli Fitness and Wellness Center, named after Michael Fascitelli's mother after he made a $1 million donation.
"We are deeply grateful to Mike and Beth for their investment in the College of Engineering," URI President David M. Dooley said in a statement. "Their gift ensures that the new engineering facility completely fulfills its transformative potential. The new advanced engineering complex will be a technological achievement that will allow us to conduct state-of-the-art research and innovative teaching. It will be among the very best facilities for engineering, nationally or globally."
The 186,000-square-foot, $150 million engineering building has been under construction since 2017, funded through state bond issues and private donations. URI said the building will feature classrooms, research labs and highly advanced research technology, such as a nanoparticle analyzer and a liquid chromatography mass spectrometer.
"Our enrollment is growing, and the work of our students and faculty is finding meaningful application in the world beyond campus," said Raymond M. Wright, dean of the College of Engineering. "This gift from the Fascitellis will inspire even more creativity, innovation and collaboration."
William Hamilton is PBN staff writer and special projects editor. You can follow him on Twitter @waham or email him at hamilton@pbn.com.