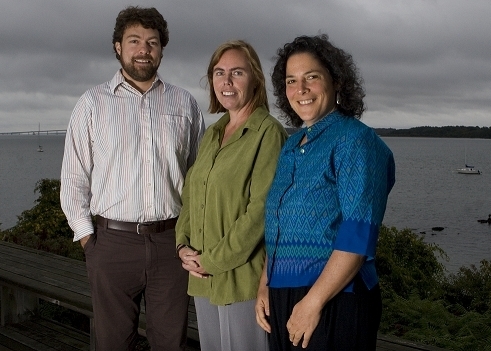 During John Bullard's time as mayor of New Bedford from 1986 to 1992, a developer proposed building a Sheraton Hotel on the State Pier. But that project, Bullard said, would have destroyed the possibility of reviving struggling water-dependent businesses.
"While I felt that that would be a great location for a hotel," he said in an interview last week. "A hotel is not the highest and best use of the water's edge." And the hotel wasn't built.
"Those are the kinds of decisions," he said, "that are the crux of waterfront planning."
Bullard, who also served as head of the first federal Office of Sustainable Development under President Clinton, will be keynote speaker at the sixth annual Ronald C. Baird Sea Grant Science Symposium, to be held this Friday and Saturday at the University of Rhode Island's Narragansett Bay Campus.
The event will look at issues affecting coastal cities nationwide, and specifically focus on three Rhode Island waterfronts – Pawtucket, East Providence and Newport.
"What we've seen is that there are many communities in Rhode Island struggling to redevelop their waterfront," said Jennifer McCann, Rhode Island Sea Grant extension leader. "So we've targeted these three municipalities."
The purpose of the symposium is to merge the science with economic structure, said McCann, who planned this year's event.
"Our goal is to bring good science into making better management decisions," McCann said.
This year's symposium will focus on two main topics: sea level rise and hurricanes – what the science shows could happen, and how state and municipal authorities can prepare for climate change – and the science, politics and economics of waterfront development.
The two-day event – which costs $150 to attend – includes speakers from academia, government and business.
Bullard will speak Friday about how he helped spearhead the revitalization of New Bedford's historic waterfront district, a process that created a national historic park and laid the groundwork for a growing tourism industry, but also protected the working waterfront.
"A fish plant can turn into condominiums, it can go in that direction, but condominiums never turn into fish plants," said Bullard, attributing the idea to a former Gloucester mayor.
Bullard also will speak about how other places nationwide have created vibrant waterfronts. Participating in the discussion will be Kevin Hively, president of Ninigret Partners in Narragansett; Frank Mahady, principal of FXM Associates in Mattapoisett, and moderator Christopher "Kip" Bergstrom, executive director of the R.I. Economic Policy Council.
In the afternoon, Pam Rubinoff, senior coastal manager for URI's Coastal Resources Center, will moderate a discussion with Associate Oceanography Dean Kate Moran and Malcolm Spaulding, a professor of ocean engineering, on the science of climate change and the potential devastation that hurricanes and rising sea levels could cause.
"The scientists are telling us there will be a 21-foot storm surge coming up Narragansett Bay when a hurricane hits – that's a very real possibility," said McCann. "So how do you prepare better? Do you elevate your structures to prepare, or do you not develop?"
Others have estimated that Narragansett Bay will rise as much as five feet by 2100, she said. "So this is the science, and how do we manage that?"
In the afternoon, planners from East Providence, Pawtucket and Newport will discuss lessons learned from the earlier panels and how they envision applying the information to their own communities.
Saturday's program will focus on how management techniques can help create vibrant waterfronts while minimizing impacts of sea-level rise, hurricanes other storms.
Panelists will include Barry Costa-Pierce, co-editor of "Science for Ecosystem-Based Management: Narragansett Bay in the 21st Century"; Grover Fugate, executive director of R.I. Coastal Resources Management Council; William L. Coulbourne, of the URS Corp. in Virginia, and Charlie Cannon, co-founder of LOCAL Architecture Research Design and faculty member at Rhode Island School of Design. •