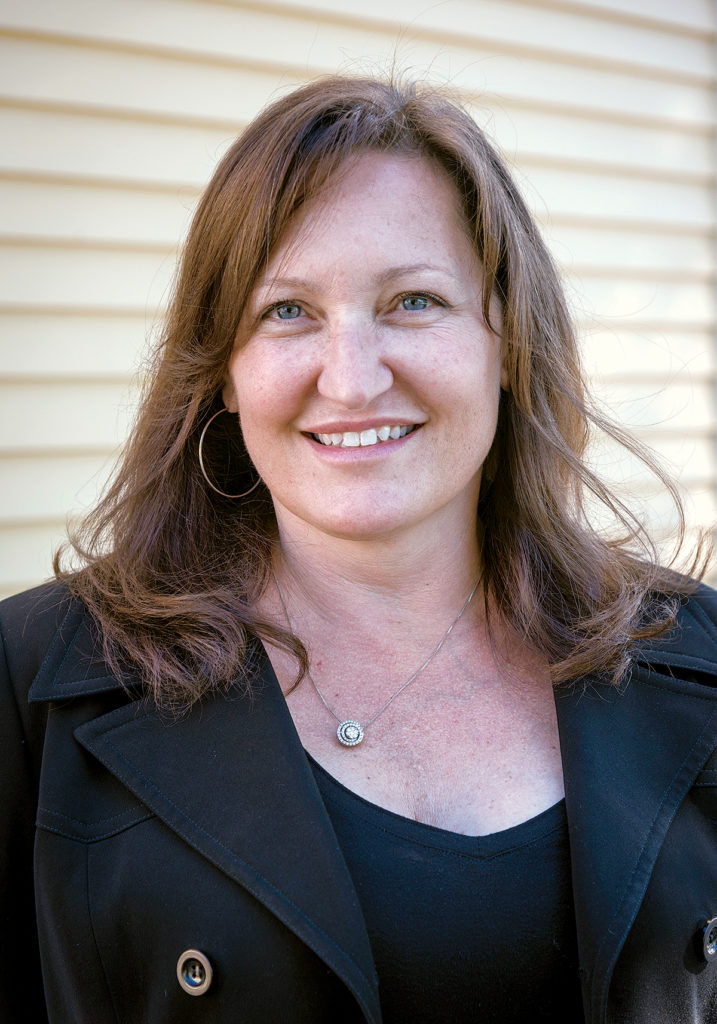 LORI URSO, executive director of the Old Slater Mill Association, was recently given the Special Distinction Award from the Pawtucket Foundation for her contributions to Pawtucket.
What drives you to contribute to the revitalization of Pawtucket? My connection to Pawtucket stems from several roots. One, of course, is the city's unique and rich history not only for Rhode Island but for America, which, by the way, is not exclusive to Samuel Slater. My personal childhood connection to the city and how shaped I am by my urban/industrial Rhode Island roots is another foundation. Lately I feel the excitement of being on the cusp of a renaissance, and my playing a part in something that could be a game-changer for the city and those who live here is perhaps my biggest motivator.
In what way is Slater Mill a staple of the community in Pawtucket? It is a staple in so, so many ways. The Old Mill was built on land that was part of the original settlement, where Joseph Jenks Jr. established a forge and homestead around 1670. The 1792 dam, the history in landmark water rights law, early fish-passage efforts, the Wilkinsons and the early iron industry – all are significant. Deep roots were laid a century before the Old Mill, which then parlayed that legacy into elevating Pawtucket as an epicenter of industry in America. Slater Mill never will leave its location. It will be there always for residents and visitors in the community to connect with the past, reflect on its significance and be inspired.
What can we learn from Slater Mill and Pawtucket's industrial history? There is a lot to be learned. With the emergence of industry in America came the testing of business models. [William] Almy, [Moses] Brown and Slater were tested as early industrial partners. A dispute festered among them: Should they produce to-fill orders (Almy and Brown), or should they produce around the clock and cultivate buyers (Slater)? Going his own way in 1799, Slater built the White Mill, which became the model for those that followed. Organized labor began in Pawtucket. … On the darker side, river pollution and depletion of fisheries ensued, and our business activities in the North exacerbated the oppression of those enslaved in the South.
Why is it important for historic sites to be a part of the community conversation regarding economic growth? Slater Mill is a leading economic engine in the city. As a tourist destination, it brings 30,000 to 50,000 people to the city annually thanks to the museum, the private and public events and marketplaces held on this site, the existence of a public park for passive recreation (and Pokémon Go!), and site signage that allows for independent interpretation. At this particular time, it can be argued that Slater Mill is the sole cultural destination in the downtown capable of this level of sustained draw. So, how could it not be part of the conversation?
How does working as executive director of Slater Mill marry your background in historical preservation and environmental conservation? I am probably one of few people who have 10 years' experience in each of the fields of historic preservation and river conservation/fisheries restoration. What links the two is my experience in bidding and running construction projects and feasibility studies, negotiating easements and understanding regulations affecting both. There are definite similarities. The philosophies and principles of conservation and preservation of resources of any kind are very much the same. And the work of an executive director is very similar among nonprofits of most any discipline.