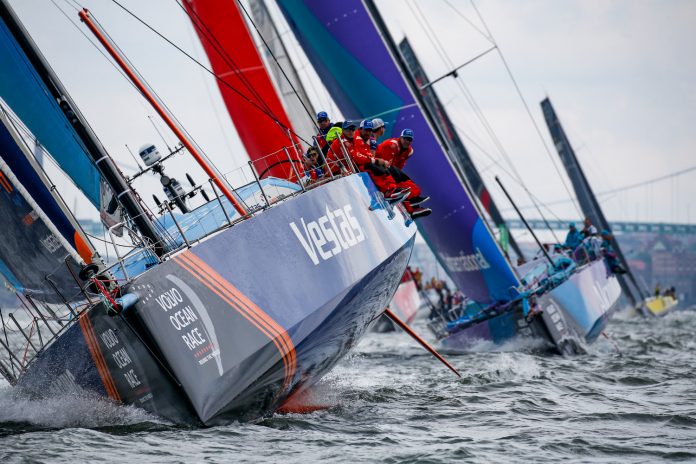 PROVIDENCE – Vestas 11th Hour Racing placed first in the Volvo Ocean Race's Gothenburg, Sweden, in-port race Sunday.
However, despite the win, MAPFRE locked up the overall in-port race competition with a third-place finish. Team AkzoNobel placed second in the race on Sunday.
"We got off the start line OK and gave ourselves a chance," Vestas 11th Hour skipper Charlie Enright said in a statement. "On a day like today you're never going to get it right 100 percent of the time, but the team that gets it right the most, wins. We're happy with the result. Every time the start gun goes off it's a chance to prove ourselves."
Following the in-port race win, the Vestas 11th Hour Racing team is in fifth place on both leaderboards with only one leg left in the race, which ends at The Hague, Netherlands. The team has 38 points on the overall race leaderboard. The team is no longer in contention for a podium finish.
"We have been through a lot this Volvo Ocean Race," said Enright. "So now it's about ending on a high note and enjoying every moment."
The in-port race leaderboard counts for the race in case of a tie.
Overall, MAPRE and Team Brunel are tied for first place with 51 points, followed by Dongfeng Race Team with 64 points. Dongfeng also leads the world-crossing race in best cumulative time, which would convey them another point at the conclusion of the race if that remains true.
The leg to The Hague starts Thursday, and the top three teams would all win with a first-place finish. The Volvo Ocean Race said that this year will be the closest finish in the competition's history.