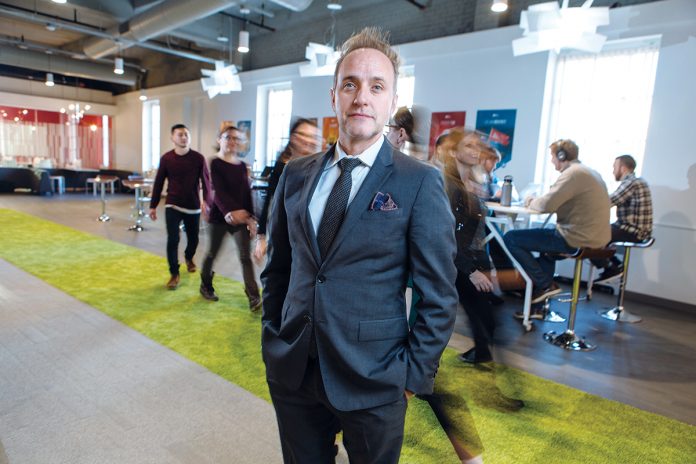 PROVIDENCE – Virgin Pulse has acquired Viverae Inc., a wellness management company that works with employers to improve and simplify health for employees, the company announced Tuesday.
Viverae, which recently rebranded as SimplyWell, is headquartered in Dallas. Virgin Pulse said that the company will be rebranded as Virgin Pulse by the end of 2018 and that the combined company will be headquartered in Providence, though the company will maintain an office in Dallas, along with five additional offices in the United States (one of which is a SimplyWell office in Omaha, Neb.) and several centers of excellence in other countries.
Virgin Pulse merged with RedBrick Health under the Virgin Pulse brand after being acquired by Marlin Equity Partners earlier this year.
"We are constantly assessing the market to understand how we can improve and simplify the employee and employer experience. When we see opportunities to solve key challenges, whether through product innovation, partnership or acquisition, we act," said David Osborne, CEO of Virgin Pulse in a statement. "With employers shifting towards health management platforms that combine engagement and clinically-focused solutions, the addition of SimplyWell's condition management coaching, claims analytics and reporting capabilities allows us to expand the breadth of our employee health and wellbeing offering by helping the highest-risk employees manage chronic, costly conditions."
The company said that SimplyWell's analytics and reporting capabilities will be integrated into the Virgin Pulse platform, as well as its condition management capabilities. The features are expected to be integrated into the Virgin Pulse platform by the third quarter of 2019.
Clients of SimplyWell also will have access to the Virgin Pulse platform.
A spokeswoman for Virgin Pulse said that Viverae had 300 employees at the time of acquisition, but it was not immediately clear how many of those employees will be integrated into Virgin Pulse. Prior to the acquisition, Virgin Pulse said it had roughly 1,080 employees.
Other details of the transaction were not disclosed.
Osborne also said of Virgin Pulse's plans going forward, "We remain committed to pursuing additional complementary acquisitions and making significant investments in R&D to further distinguish ourselves as a world-class, innovative leader and bring us closer to delivering our vision of creating a safe, trusted experience that supports employees across the full health and wellbeing continuum."
Chris Bergenheim is the PBN web editor. Email him at Bergenheim@PBN.com.