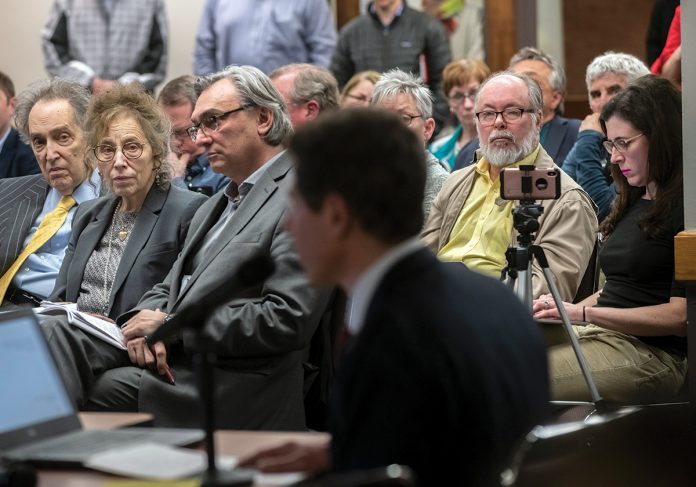 How high can the Hope Point tower climb? Its size has fueled doubters who say it won't fit in, leading to extensive government review of the project.
But the price of the residential units, now being planned as condominiums, could be its greatest challenge in setting new standards in the city.
Developer Jason Fane argues someone has to be first. He plans to be the first to construct residences that will scale above the "Superman Building," at 111 Westminster St., now the city's tallest building at 420 feet. He plans to market Hope Point, which could stand up to 600 feet, to international buyers, a segment that heretofore hasn't shown much interest in Providence.
And he's likely to try and sell units in excess of the $715 per-square-foot high watermark set by the city's two existing residential skyscrapers, say real estate analysts.
In a recent interview with Providence Business News, Fane would not say how much he will seek for the Hope Point units planned for the Jewelry District. But he's confident they will sell.
"We've been bullish on Providence, [on the] Wexford [Innovation Center campus]. There is an incredible amount of velocity going on here in terms of growth," Fane said. "Those people have to live somewhere in Rhode Island."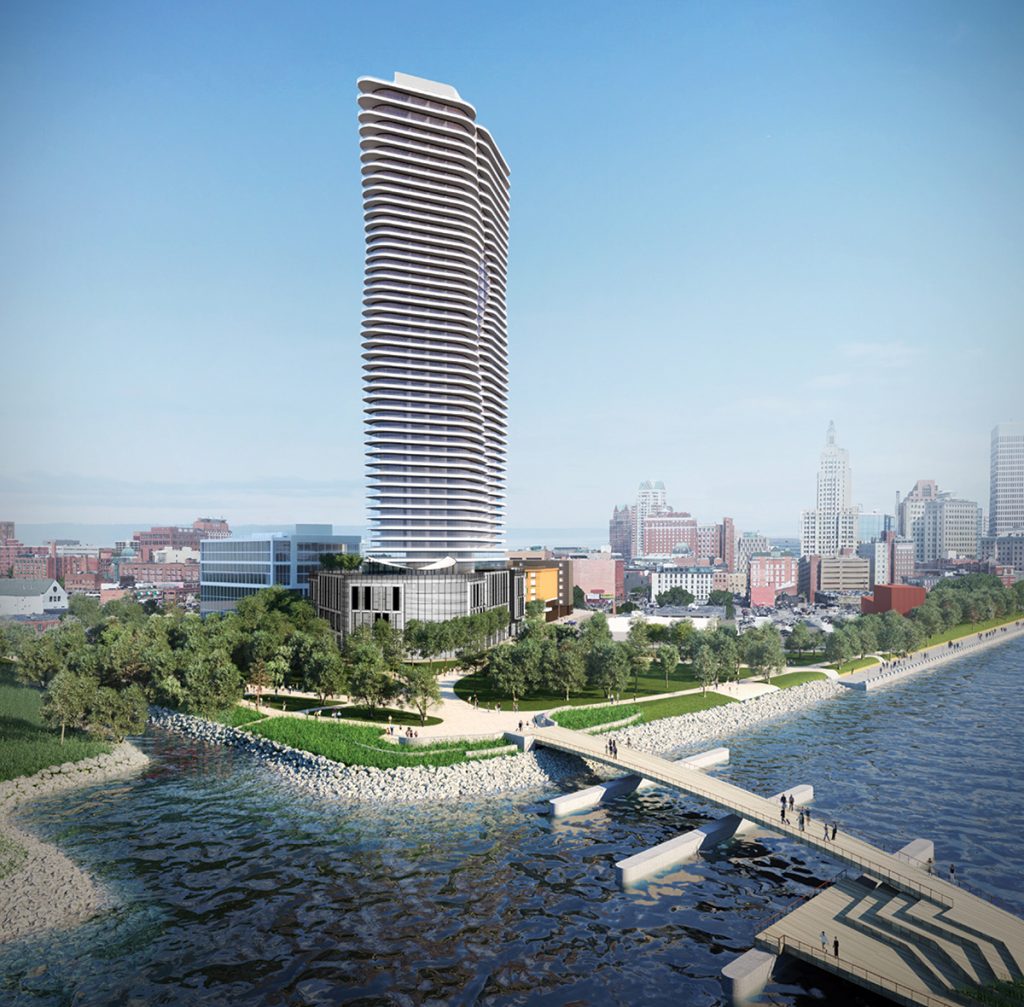 If Fane, president of The Fane ­Organization in New York, is confident the 46-story high-rise could set its own market in Providence, luxury residential brokers and consultants who specialize in market analysis aren't as sanguine.
Based on previous downtown high-rise condo sales, units in the $300 million Hope Point tower could sell at a price that hasn't been seen before in Providence.
In the last nine years, the highest price for a residential condo in downtown Providence was $1.9 million, a sale in December 2018 that equated to $663 per square foot, according to real estate records. The property, a penthouse on the 31st floor of The Residences Providence building, includes two terraced balconies and private parking.
More recently, a market analysis by Mott & Chace Sotheby's International Realty showed 63 sales over the past three years in Waterplace and The Residences, the city's existing residential towers.
The most expensive, on a square-foot basis, sold for $1 million in April 2018, which equates to $715 per square foot.
Only three sales in the city's residential high-rises were $1 million or more. The average sale price per square-foot was $412, according to Mott & Chace.
Hope Point's 448 units will now be sold as condos, rather than predominantly as rental apartments. This is a change from Fane's original plan, presented to the I-195 Redevelopment District Commission in July 2017.
At that time, Fane was proposing a mix of 400 rental apartments and 109 condos. An analysis prepared for the I-195 commission by Real Estate Solutions Group LLC, of Princeton, N.J., found the project would need substantial public funds to be feasible, in the neighborhood of $32 million to $45 million. At that time, according to the analysis, Fane was planning to seek $18.5 million in public subsidies for the building construction.
The study included a review of Fane's financial projections and assumptions for rental rates for the apartments, as well as the sale prices for his condominiums and parking.
Highlights of the report were made public in a presentation by RES Group managing partner Patricia Adell to the commission. At that time, she told commissioners that her firm recommended changes to the market assumptions put forward by Fane. She recommended adjusting his presumed condo sales prices to no more than $800 per square foot, and including the parking spaces within the condo price, rather than as a separate purchase.
Adell declined to comment further when contacted recently. Fane says she missed the impact of inflation on rents. But several other professionals with expertise in real estate market analysis said Providence is going to represent a challenge for a new luxury building.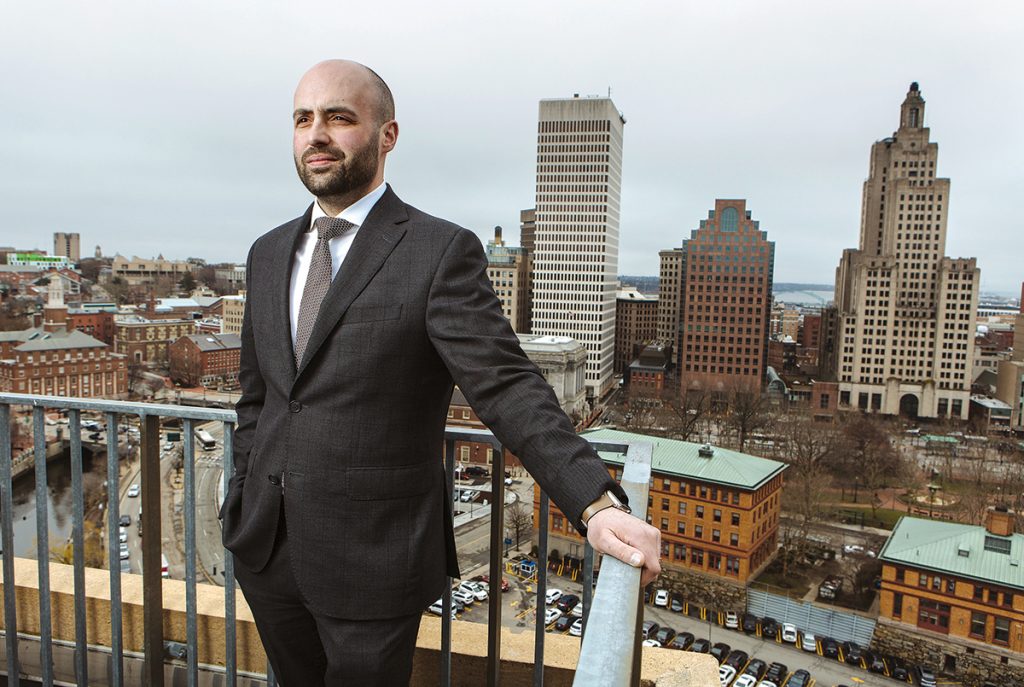 A NEW MARKET?
Providence now has three luxury residential high-rises. They include the two towers at Waterplace, named for the adjacent Waterplace Park, the setting for the WaterFire Providence events. Built in 2008, the Waterplace towers have 193 residential units.
Initially built as condominium towers, Waterplace hit the market and sold only a small portion of the units before the local real estate market crashed in the Great Recession. The majority of units were then leased for several years. In 2011, as leases expired, the units were converted to condominiums. It is now fully occupied.
The Residences, a single tower atop the Omni Providence Hotel, was built in 2007 and includes 100 condo units. It is the more expensive of the residential towers, with condo sales landing about 10–20% higher than Waterplace.
Benjamin Scungio, the Providence office manager for the luxury Realtor Mott & Chace Sotheby's International Realty, said the condo market downtown has been on an upswing for the past several years.
Two years ago, the pricing along a square-foot line was $360 to $380 on average for sales in the residential towers, he reported. In 2018, that rose to $400 per square foot, a substantial jump on a square-foot basis.
What's driving the increase? There isn't much competition for high-rise accommodations, he reported. And increasingly, the condo buyers in Providence include a large number of Boston transplants, seeking a less-expensive alternative to Boston prices within commuting distance. An estimated 25-30% of his business is coming through Boston, he reported.
While bullish on the market, Scungio says it has limits.
When asked whether new units in the Fane tower could sell in the neighborhood of $800 to $1,000 per square foot, he expressed doubt, but said, "It might be achievable. Waterplace came to market and tried to set a precedent in the city, and frankly it failed. It was the timing of the market. Timing is everything in real estate." Scungio said it's possible the Hope Point tower could set a precedent, essentially establishing its own market, with amazing views and finishes, and sales to people who are willing to pay a premium for them.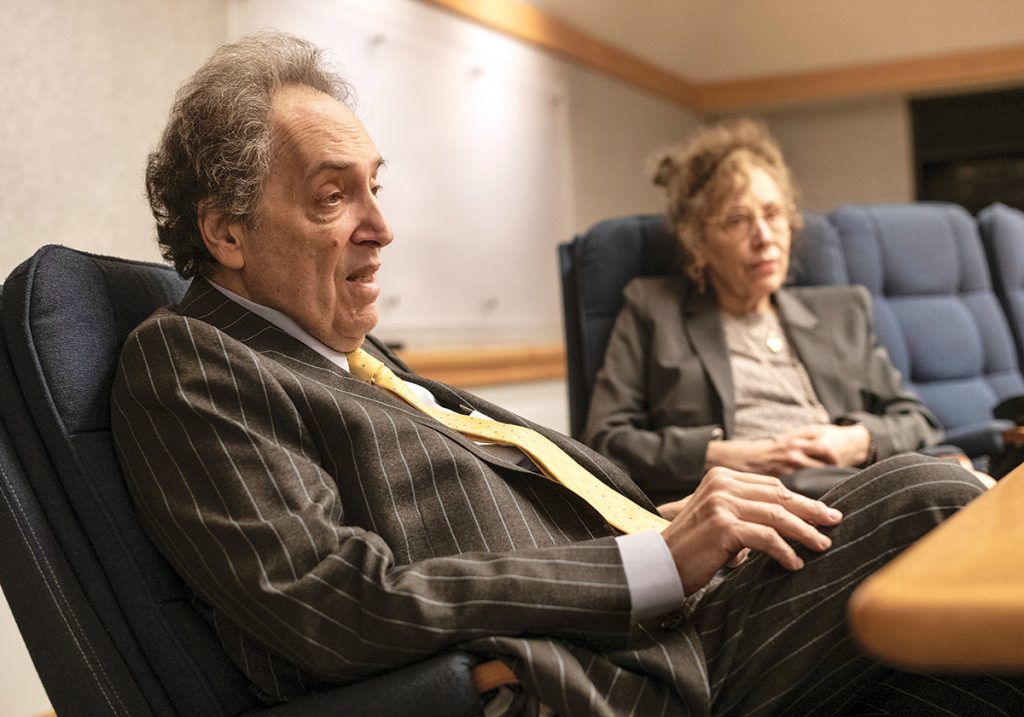 If the units don't sell?
"I think it's going to be the story of Waterplace, all over again, if they don't sell," Scungio said. "The No. 1 thing an investor has to do is maintain their cash flow in the investment, or they could potentially lose it."
Michael McMullen, a business owner, has a unit at Waterplace. While he's happy with his 14th-floor condo and a bird's-eye view of College Hill, he supports the Fane project and expects many of his neighbors may switch addresses when it opens.
Of the "What if it fails?" argument, he points to the tortured history of his own building.
"This building failed," he said. "When they build these buildings, all the financing is there. If anyone gets stuck, it's going to be the developer or the investors. All it would mean [for the buyer] is someone is going to get a heck of a deal if the economy turns down."
Without access to the Fane Organization financial projections, real estate analysts who work throughout New England can't say with certainty the tower is too much for the Providence market. But several are ­skeptical the Hope Point tower can achieve sales in the neighborhood of $800 to $1,000 per square foot, which would put it between the decade-old high-rise condo buildings of Providence and the Boston market.
Brett Pelletier, chief operating officer for Boston-based Kirk & Co., said the Providence market may have dictated the switch from rentals to condo units. Because of the bifurcated tax rate in Providence for owner- and nonowner-occupied residential units, it is difficult for developers to build multifamily rentals without a tax-stabilization agreement and other incentives. In fiscal 2019, the nonowner-occupied residential tax rate for Providence was $31.96. The owner-occupied rate was $18.80, according to the city's website.
And a residential high-rise is an expensive building, Pelletier noted, which will require high-speed elevators and structural steel and glass, as well as structured parking, all of which will push up costs.
"When you pencil out the operations of a multifamily project, it makes it almost impossible to be financially feasible with a tax structure like that for apartments," Pelletier said. "It almost doubles the operating expenses of a project."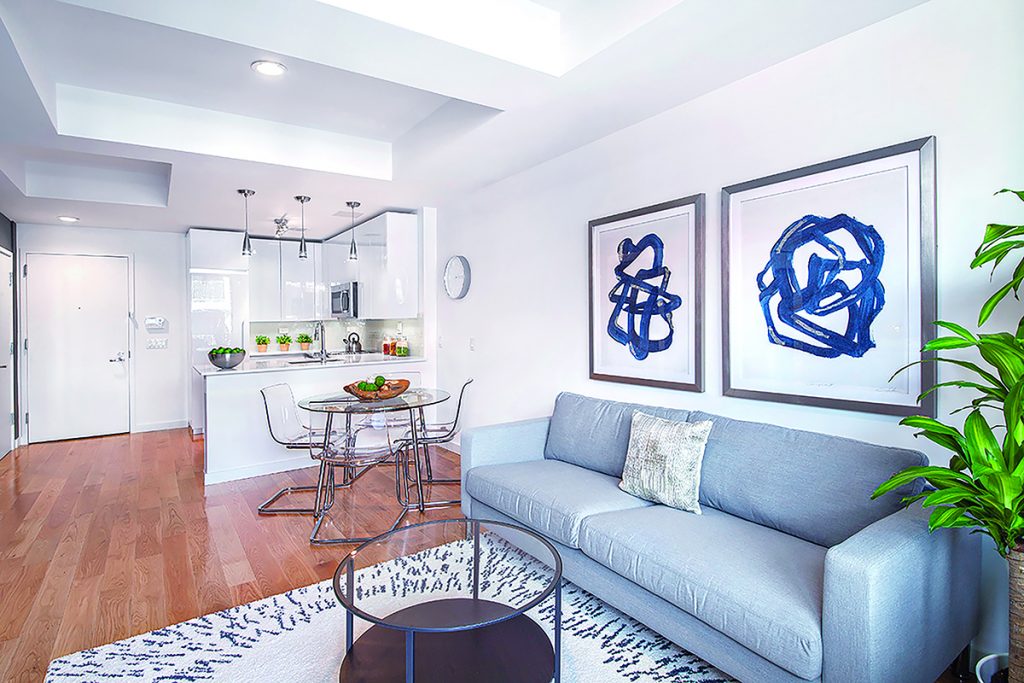 FINDING BUYERS
Will Providence produce the 400 or so families or individuals who would occupy the tower?
"Theoretically, if you had a huge demand internally, there would be observable market pressure," Pelletier said. "That doesn't appear to be the case."
Providence has the appeal of a small, livable city with access to great restaurants, an arts scene and cultural offerings.
"It's an inexpensive alternative to a larger metropolitan area, such as Boston," he said.
But that's the hitch. If the amenity package and other cost factors push the unit rates up to an average of $1,000 per square foot, does the tower still represent a good deal to prospective buyers in Boston or more-expensive cities?
"There are small areas surrounding Boston where you can still achieve that pricing – West Roxbury and even in the Seaport," said Pelletier.
Laurie Volk, co-managing director of Zimmerman/Volk Associates Inc., of Clinton, N.J., said the sheer number of condominium units is out of scale with Providence. With 448 units, more or less, the tower would more than double the number of high-rise units downtown.
The Mott & Chace analysis suggested that in three years, 63 units were sold as resale condos in the Waterplace and Residences buildings.
Fane has not elaborated on how he would phase the sale of the condos but said he hoped to have them all sold by the building opening. Failing that, he said he would convert them to rental units.
Volk said the small size of the Providence market will make it difficult.
"Based on the Providence market, even adding in people coming down from Boston, I suspect there are not enough households with the financial means to purchase 400 condos over the normal five to seven years that people want stuff done by," she said.
While new construction is not priced comparably to resale condos, she said it's the volume of units that troubles her.
"You would expect that the [unit] values are going to be higher," she said of newly constructed units. "It's the volume. At 40 units a year, that's 10 years. And I'm wondering where he's going to get the 40 buyers."
Fane says the building will be designed in three tiers, each accessed by separate elevators and lobbies. The lower-level units are likely to feature smaller unit sizes, while the apartments will grow in size on higher floors.
This provides an opportunity to market to several kinds of buyers, Fane said.
"You're dealing with several markets. People on a relatively tighter budget may want the smaller apartments," Fane said. "Maybe you get medical students, maybe you get people on a second job, faculty, researchers. The same people, a few years later, they become interested in a larger space."
A sample floor plan, filed with the city as part of his design-approval application, indicates the units could vary on lower floors from 285 square feet to 1,220 square feet.
"The finishes will get more lavish as you go to the top, along with some of the other features," he said. "So, I expect that the lower units will more likely have residents who are renting. The top section, which I'll call the penthouse section, will not be mixing with the lower two sections."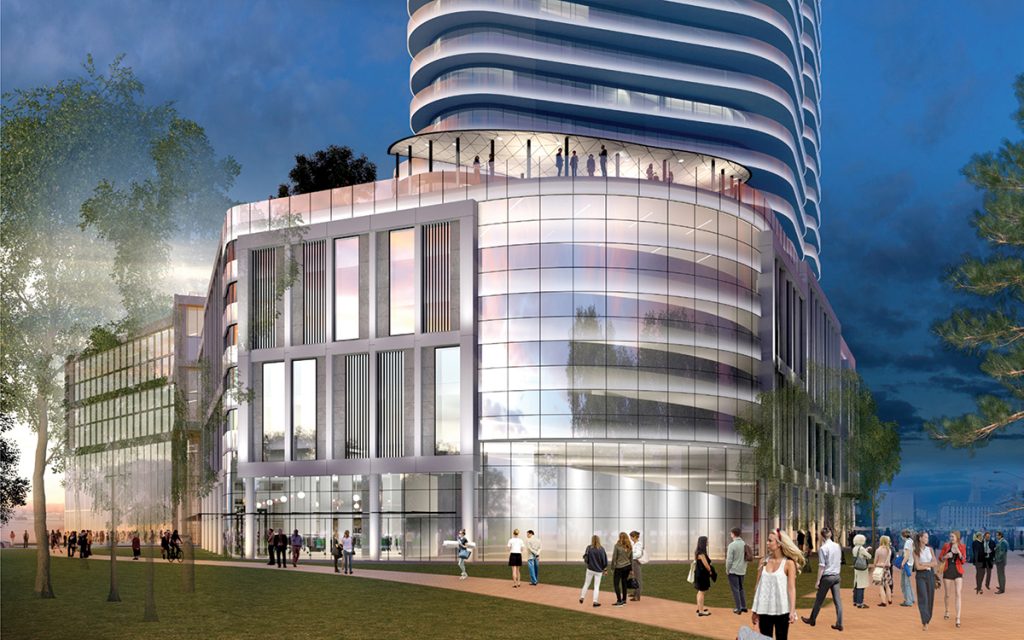 Providence is small – 180,000 people – but the building will have appeal beyond its borders, he says.
Downsizers from the suburbs and people who now commute to Boston but would like to live in Providence because it's a lot less expensive are among his targets, he said.
Fane does not plan to make use of the EB-5 Visa program, through which international investors can qualify for a path to citizenship by investing $500,000 or more in a project. But he does plan to market the tower to international buyers.
Beyond a smattering of such purchases, Realtors say there has not been much international interest in Providence high-rises.
Fane said he'll be selling something better.
"It depends [on] what you sell," he said.
The parking spaces in the garage will be sold separately, apart from the condo prices. When asked what the prices would start at, Fane would not specify.
He also isn't fixed on the number of units. Some floors could be combined, depending on what the buyer wants.
He doesn't have city approval of the exterior design and site plan. And the public financing he plans to request has not been revealed.
And Fane acknowledged he doesn't have the financing in line for the building construction.
What he does have, however, is a revised purchase and sale agreement with the I-195 district commission with a Dec. 31, 2021, closing date. The date could be pushed back yet another year if the economy slows for two quarters in 2021.
He also won Providence City Council support overriding Mayor Jorge O. Elorza's veto of the zoning variance needed to surpass height limits to build the tower.
The ongoing approval process has stretched out more than two years. It is unusual, Fane said, compared to the larger cities where his company has previously built luxury units.
According to a spokesman, he's spent about $2 million trying to gain state and city approvals.
As for those skeptical the tower will find enough buyers, Fane says he's not trying to convince everyone.
"We're looking for a half percent of the population," he said. "The 99.5% of naysayers, or people who choose to spend their money on other than new housing, they don't count. It's the half percent."
Mary MacDonald is a PBN staff writer. Contact her at Macdonald@PBN.com.