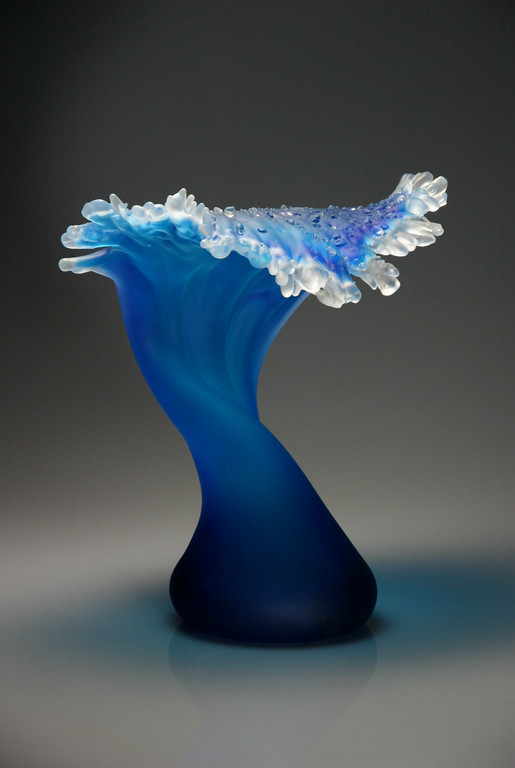 In 1987 I moved to Providence and opened a hot glass studio 
(2500 sq. ft.) with my friend David Van Noppen. Soon, I found an old couch on the street on trash night and brought it into the studio. I am still paying property tax on that couch.
Along the way I bought out my friend David's interest in the studio, bought a house in Fox Point, opened several art galleries including Gallery Belleau at 424 Wickenden St. which celebrates it's tenth anniversary in December.
Twentyfive years later, my landlord's business is expanding. He has graciously asked me to find another place. I would perhaps 
go back to my native Wisconsin except for family and friends. So now I need to find a place where I can blow glass.
I would like to buy a building that is 4000 to 5000 square feet or more, high ceiling, non-combustible, heavy duty gas and electric, loading dock and or overhead door. I would like a place where I can sell my work to the public as well. I currently have several full and part time employees and will probably be adding several more.
When I ask "Who wants my couch?" I am really asking "Who want's me?"