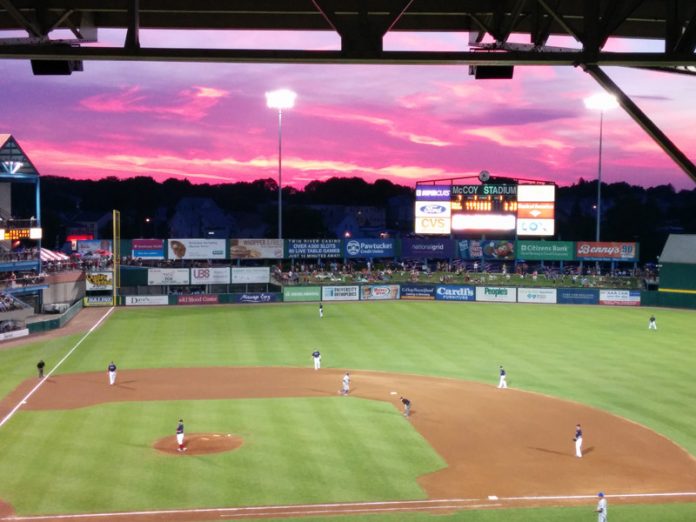 PROVIDENCE – The owners of the Pawtucket Red Sox are calling local officials Friday morning to inform them that they plan to move to Worcester, Mass., Friday, WPRI-TV CBS 12 has reported.
Worcester city officials are expected to hold a news conference at 2 p.m. Friday related to the team.
Thursday night, a Pawtucket city official said the city was still in negotiations with the team, telling PBN that, "At no time has there been any indication of a plan to move to Worcester or a suggestion of an announcement."
Earlier this month, Minor League Baseball took out trademarks on the Worcester-based nickname "WooSox," and team officials have been spotted touring the Massachusetts city.
The decision to leave follows a long saga of debate around the structure of financing for a new stadium for the PawSox. The final bill passed by the General Assembly created a revenue-repayment district around the ballpark, and new commercial development would be used to repay the debt as well as standard taxes on food and beverages sold at the stadium, which was expected to be built along the Pawtucket River downtown.
Under the split, the PawSox were to contribute $45 million, including $12 million in owner equity. Tax revenue from city and state collections from the ballpark and surrounding development would make up the remainder.
The deal, which originally had bonds that were backed by the state, had shifted bond risk to the Pawtucket Redevelopment Agency, significantly increasing the cost of financing for the team.