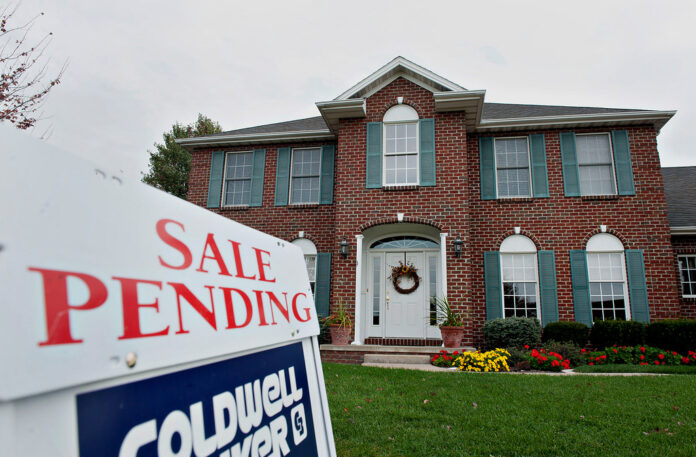 PROVIDENCE – The economy in the United States could be on the verge of a recession, with many experts polled by online real estate company Zillow predicting it will happen next year.
Zillow Research also predicted a softening of home buying demand next year. Although experts said a housing slowdown is unlikely to cause the next recession, they cited trade policy, a stock market correction, and a geopolitical crisis as the most likely triggers for an economic downturn.
In a recent research report in which Zillow polled 100 real estate experts and economists about their predictions for the economy and the housing market, half of respondents said the next recession will start in 2020. Another third predicted a recession will start in 2021.
In addition, experts were asked for their opinions on the pace of home value growth over the next five years. On average, they said they expect annual value growth at the end of 2019 to be 4.1%, slowing to 2.8% in 2020 and 2.5% in 2021, before picking up somewhat to 3% in 2022 and 3.4% in 2023.
As of April, U.S. median home values were growing at a 6.1% annual pace – strong by historic standards, but below the annual appreciation rate of 8.1% recorded last December, according to Zillow.
Other key findings:
The U.S. housing market has recovered from the 2008-09 financial crisis, with house prices exceeding pre-collapse levels in many areas.
The housing collapse ushered in the Great Recession a decade ago, but most respondents don't think an economic downturn will be centered on the housing market this time.
If the Fed Reserve raises interest rates too quickly, that could slow down the economy and make it more costly to take out a mortgage, shutting some buyers out of the market.
"As we close in on the longest economic expansion this country has ever seen, meaningfully higher interest rates should eventually slow the frenetic pace of home-value appreciation that we have seen over the past few years, a welcome respite for would-be buyers," Zillow senior economist Aaron Terrazas wrote in the report.
"Housing affordability is a critical issue in nearly every market across the country," Terrazas added, "and while much remains unknown about the precise path of the U.S. economy in the years ahead, another housing market crisis is unlikely to be a central protagonist in the next nationwide downturn."
Scott Blake is a PBN staff writer. Email him at Blake@PBN.com.

Want to share this story? Click Here to purchase a link that allows anyone to read it on any device whether or not they are a subscriber.