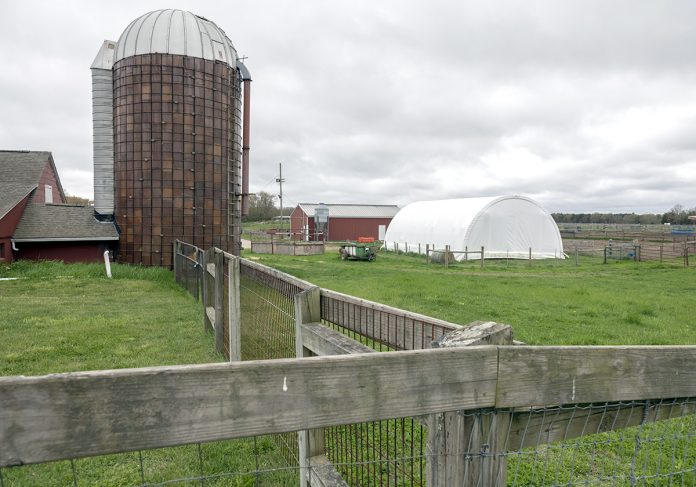 PROVIDENCE – Gov. Gina M. Raimondo and University of Rhode Island President David M. Dooley announced Tuesday morning the approval of three of the 16 Innovation Campus project applications received by R.I. Commerce Corp. earlier this year.
The projects will receive nearly $12 million combined in public funding.
Spearheaded by the state government and URI, the Innovation Campus initiative seeks to create centers of research and entrepreneurship connected to and supported by the state's flagship research institution both at its main campus in South Kingstown and satellite locations in Providence.
The three successful projects, which were judged by a seven-person review committee, are as follows:
Arizona State University, Ben-Gurion University of the Negev, and URI – Called the ASU-Rhode Island Innovation Center, the project will create a 7,500-square-foot hub at a URI property for research in cybersecurity, data analytics and the internet of things. Ben-Gurion University is located in Beersheba, Israel. The applicant was awarded $5.5 million. It previouslysought a $6 million commitment and said that it will provide the same amount in matching funds.
IBM Alpha Zone, MassChallenge, First Data Corp. and Visible Systems, paired with URI, Ben-Gurion and Brown University – The Rhode Island Innovation Hub, or iHub, would encourage "idea to impact" innovation in an accelerator program, occupied by IBM Alpha Zone, which operates a top accelerator in Israel, and MassChallenge, a nonprofit accelerator based in Boston. The team proposed a 5,000-square-foot facility in the Jewelry District of downtown Providence. The project received $2.5 million after seeking $4.5 million in state funds in its application. It said funds would be matched by the project's partners.
Rhode Island Mushroom Co., American Ag Energy Inc. and Verinomics, paired with URI – The Rhode Island Ag Technologies proposal will include a 20-acre site to grow vegetables, 7.5 acres to grow mushrooms and 5 acres for seed development, as well as 1.5 acres for plant and fungus research. It would occupy 59 acres of URI land at Peckham Farm, the project was awarded $4 million, after seeking $11.5 million in its application.
"These three innovation campuses will strengthen our economy and position Rhode Island to lead a new industrial revolution in advanced industries," said Raimondo in prepared remarks. "Not only will these projects result in hundreds of good-paying high-tech jobs, thanks to our partnership with URI it will also ensure that Rhode Islanders are set up to compete for those jobs."
Dooley echoed Raimondo in a statement, saying: "The university's research capacity, intellectual talent, and business engagement are critical to the economic growth of the state. … The university looks forward to working on these exciting new partnerships with the private sector and other higher education institutions to fuel the innovation economy."
The $12 million total falls between the $5 million and $20 million budget window the state outlined as "prefer[able]" in its RFP paperwork submitted in December. Interested applicants had until March to submit their ideas, which had to be a minimum $1 million request.
A $20 million bond issue approved by Rhode Island voters in 2016 will fund the projects. On Tuesday, $12 million of the total $20 million approved by voters was allocated to the three projects. A second round of funding from the bond, which will support additional successful proposals from the original 16, is expected from Commerce in 2019. It will not exceed the $8 million remaining from the bond.
According to the Tuesday announcement by the governor's office, an additional $122 million in private investment is expected to help foot the bill of the three new campuses.
Going forward, the three selected Innovation Campus applicants are expected to negotiate their agreements with Commerce RI.
Emily Gowdey-Backus is a staff writer for PBN. You can follow her on Twitter @FlashGowdey or contact her via email, gowdey-backus@pbn.com.