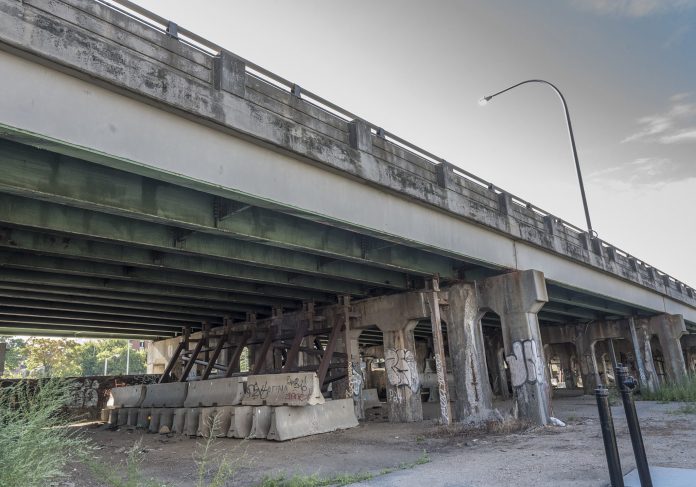 PROVIDENCE – Work on the 6-10 Connector Interchange has been delayed one day to Saturday, due to an approaching rainstorm that is expected to stymie Friday evening traffic, the R.I. Department of Transportation said Thursday.
The National Weather Service issued a Hazardous Weather Outlook, saying a low-pressure system will bring a risk for flooding rainfall late Friday into Friday night in Rhode Island and Massachusetts. Many area waterways, it said, are at relatively high flows from recent rainfall. Urban and poor drainage flooding was also an expressed concern. Areas away from the coast are expected to be gusty.
The National Weather Service said Friday's storm is expected to impact Rhode Island starting between 5 p.m. and 9 p.m.
A full list of the impending 6-10 Connector Interchange traffic-pattern shifts can be read here.