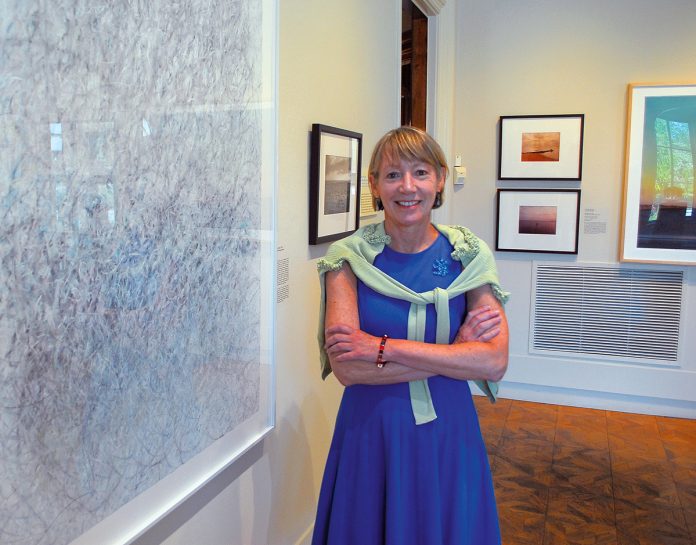 Honoree | Norah Diedrich, Newport Art Museum
---
When Norah Diedrich was 8 or 9 years old, growing up outside Chicago, she would entertain herself at home by engaging in a favorite activity – drawing.
"Then I remember finding out that the Art Institute of Chicago had this wonderful youth program on Saturday mornings, downstairs in its education center," Diedrich said. "I went, and I think that early engagement definitely attributed to a lifelong love of making art and a career in the arts."
That career, part of which included teaching and exhibiting fine arts photography, led to her current position as executive director of the nonprofit Newport Art Museum, where she's been since April 2015, coming from the same position at the Evanston Art Center in Illinois. Owing perhaps to encouragement by parents, teachers and friends to pursue her artistic leanings as a child, one of the most important components of Diedrich's Newport job is engaging young people in the arts.
"Education is a critical part of what we do, and has been since the early mission of the Art Association of Newport in 1912" that evolved into the museum, she said. "We're open year-round, with classes and camps and workshops for all ages in a variety of mediums."
There are close to 1,500 participants in the programs, for which some earn scholarships. The museum also does significant educational outreach throughout the state, Diedrich said.
The museum, located on Bellevue Avenue near the Redwood Library and Athenaeum, is an easy walk from the city's popular waterfront.
"Our visitor numbers are [about] 18,000 a year, and membership is just under 1,300," she said. "We have new initiatives on raising memberships and it's safe to say we'll make some changes to work on getting new members. For one thing, we want to start corporate memberships, which we haven't done before."
"We'd love for people to stay here longer," she said. "That [depends on] how many people in a tourist community want to spend a couple of hours, viewing the exhibits, having coffee, browsing a catalogue and visiting the shop. That's one thing we are looking at."
Changes she's enacted include creating a new position of director of community engagement, and instituting two successful programs. "Art After Dark" is held the second Thursday of each month to draw people to the museum in the evening. "Second Saturdays" is held on the second Saturday of the month for family-oriented programming.
The museum is contained in three buildings on 3 acres situated on "one of the most beautiful streets in Newport," Diedrich said. "Our green space is opportunity. We have a plan to call this the arts campus, and are working with landscape architects and the van Beuren Charitable Foundation, which has helped us to develop a master plan. Then our public engagement would expand exponentially."