Above, participants in the Cox Business Smart Business Tour explore Envision Technology Advisor's Pawtucket headquarters and operations.
While "the company-started-in-a-garage" story is a familiar trope, it's a legitimate path to success for scrappy individuals who refuse to let lack of real estate stop them from pursuing their ambitions to start and grow a business. For Pawtucket's Envision Technology Advisors, a basement office was where the company got its start, quickly finding a recipe for success by bringing technology services to businesses of all sizes, not just in Rhode Island but around the country.
Working out of a basement on Hope Street in Providence, with an "office" that sat beside a hot water heater, company founder Todd Knapp and first employee Brent Ouellette (who is still with the company today) began offering technology services and Y2K consulting to a variety of businesses in and around Rhode Island. Once the Y2K hysteria was behind them, Todd and Brent began to build on the technology services they offered and the company began to grow, adding new services and people along the way. In 2001, Envision's growth drove the company to trade their first office for a location on North Main Street in Providence with more room to house the expanding team.
Today, the company makes its headquarters at the Hope Artiste Village in Pawtucket, a bustling development featuring numerous startups, restaurants, and gallery spaces in a former mill complex. It's a fitting environment for a company like Envision.
"We may have started in a basement, but our growth has fueled hiring, investment, and retention of the smartest people and technology in Rhode Island," said Knapp. "Envision thrives on having a world-class mixture of talent and tools to deliver the best technology solutions possible to our client base."
In addition to their Pawtucket headquarters, Envision also has offices in Waltham, MA and Nashville, TN.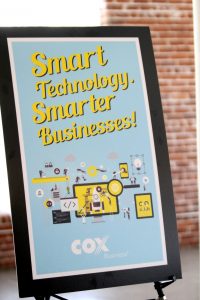 Creating a Culture of Innovation
Since their humble beginnings in 1998, Envision's success has been fueled in large part by the company's willingness to embrace change and constantly innovate. Redefining who they are every couple of years, Envision has moved from those early days of Y2K consulting to become Rhode Island's very first VMware certified partner and an early leader in virtualization solutions, to the full service business and IT consultancy that they are today.
Providing world class IT solutions to business and organizations all around the country, Envision is proud to work with a variety of industries. Those industries include education, healthcare, nonprofits, financial services, and manufacturing – just to name a few.
With expertise that includes cloud and managed services, infrastructure consulting, business continuity, cybersecurity, web design and development, and even high-level strategic IT planning and vCTO services, Envision offers a breadth of services capable of leading any IT initiative.
Questioning the Truths You Hold Most Dear
One hallmark of Envision's approach to their service offerings has been the company's commitment to questioning even their most sacred truths. Just because something has worked in the past does not mean that there is not a better solution available today, and Envision's team has consistently reevaluated and improved upon not only their own processes, but also industry standard practices that the company believes need to be overhauled.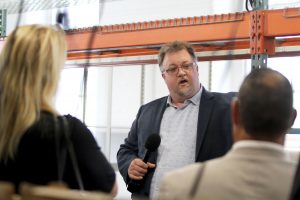 One example of this can be seen in their "Business Continuity Solutions Accelerator." Observing that most business continuity plans fail because they take too long to mobilize, Envision established a process to allow a company to go from having no BC/DR plan to having one that's ready to roll in just 30 business days. No other provider can offer such rapid deliverables for this incredibly important solution, but to further differentiate Envision's offering, the company guarantees the deliverable in that 30 business day window or the client pays nothing.
How do they do this? With deep experience, a dedicated team of professionals, and reliable, fast, business-class internet from Cox Business. With predictability in both their workforce and business technology provider, Envision can focus on delivering solutions its competitors can't touch.
"We've moved away from the mitigation of work to a statement of outcomes," said Envision's Knapp. "We've buttoned up our processes and our BCP offering has become a differentiator for us, but it wouldn't be possible if we didn't have a partner like Cox Business to ensure we have dependable internet and phone solutions."
As the company continues to expand its headcount and footprint of employees and customers, its Rhode Island home has grown significantly from those early days in a Hope Street basement. As one of the 2018 Cox Business Smart Business honorees, Envision Technology Advisors exemplifies what it means to take chances and deliver on promises that provide experiences beyond expectations.
---
For more information about services from Cox Business, please contact Jessica Kumar, jessica.kumar@cox.com, 401-615-1334.