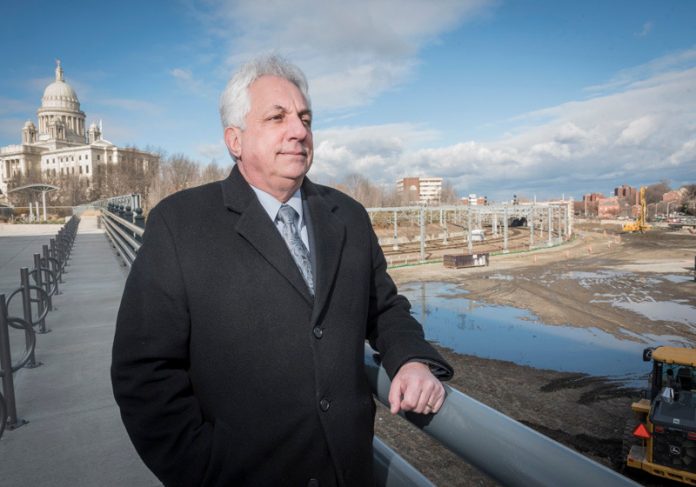 PROVIDENCE – The R.I. Department of Transportation announced that it has taken steps to alleviate traffic congestion on Interstate 195 due to work on the Washington Bridge.
The project has caused backups since it began earlier in August, the most recent being a major traffic jam heading west on I-195 on Sunday.
"The Washington Bridge is a massive, complex project. It started over a year ago with work under the bridge deck and will take another 18 months to complete," said R.I. Department of Transportation Director Peter Alviti Jr. "We knew from the outset that it would be tough, and we planned carefully for this project."
Contractors worked through the weekend to reinstitute a fourth lane on I-195 west across the bridge to allow traffic from Taunton Avenue to have its own lane instead of merging with traffic already on I-195.
The traffic plan initially implemented did not properly take in to account how people would react to the detours, the department said.
"Ultimately, the work we are doing is based on engineering data and is an engineering decision. The alternate routes did not meet the expectations we had for them," said Alviti.  "People made decisions to enter the roadway at points other than those we had predicted. So this weekend we pushed the pause button."
The department also removed a barrier on the I-195 west between the Broadway ramp and the Parkway Bridge to allow for an additional travel lane as part of its congestion-easing efforts.
"Our goal is to get things back to the way they were, then proceed incrementally and regroup around a new traffic pattern," Alviti added.
The Department did not yet have estimates for the project cost impact or how the change of strategy will impact the project timeline.
RIDOT said that traffic moved at the same pace as the normal Monday rush hour Monday morning, and that it will be making changes to open a fifth lane Monday evening. The department also noted that it will continue to monitor traffic to make adjustments as necessary.
Chris Bergenheim is the PBN web editor. He can be reached at Bergenheim@PBN.com.