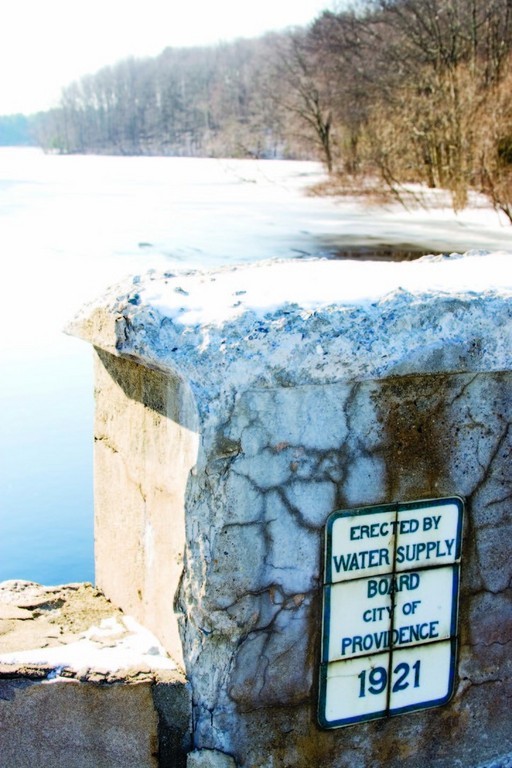 When the Kent County Water Authority told Amgen last year that it couldn't guarantee water it previously promised the pharmaceutical giant, it looked like an issue confined to central Rhode Island, albeit one that sparked a response from state leaders.
But this year, policy and economic development experts are saying the water supply could become a statewide concern if action isn't taken in the near future.
In separate interviews, Christopher "Kip" Bergstrom, executive director of the Rhode Island Economic Policy Council, Scott Wolf, executive director of Grow Smart Rhode Island, and Gary S. Sasse, executive director of the Rhode Island Public Expenditure Council, all said the issue of future water availability should be addressed in the 2007 legislative session. The R.I. Senate began a series of hearings on the subject last Wednesday.
Sasse said the Amgen situation is a prime example of the need for discussion on the topic. If the water supply isn't addressed, he said, the uncertainty for companies looking to locate in Rhode Island could become one more stumbling block for economic development.
"If everybody decides on a hot summer day to water their lawn, it threatens the availability of water that companies will need to produce goods in this state," Sasse said. "Those kinds of issues need to be addressed."
Amgen, which came to the state in 2002 with the promise of expansion, almost saw its plans derailed last year when the Kent County Water Authority refused to guarantee the 1.2 million gallons of water needed daily for its $1.1 billion expansion.
It took the intervention of political leaders – including Gov. Donald L. Carcieri and Senate Finance Committee Chairman Steven D. Alves, D-West Warwick – to resolve the matter.
Amgen spokesman Larry Bernard said last week that he didn't know what would have happened if Amgen had not gotten the guarantee. However, he added, "if another company were looking to locate here, it would be difficult for them to do so without the guarantee that the water supply would be in place."
Juan Mariscal, general manager of the R.I. Water Resources Board, said last week that the general perception of Rhode Island is that it has a surplus of water – it is, after all the Ocean State, and it does have a large resource in the Scituate Reservoir. The problem, he said, is that water is "not always available in the right place at the right time."
Peak demands, which generally come in the summertime, highlight the potential problem. Central Rhode Island has been particularly hit hard, with Kent County switching to an odd-even outdoor use system some summers and proposing even harsher restrictions on residential use in the past.
"It comes back to excessive residential water use for outdoor uses," Mariscal said. "That's probably the biggest challenge we have in the state: trying to manage [the demand], educating people about better water uses and increasing the efficiency."
Francis J. Perry Jr., the immediate past chairman of the Kent County Water Authority and a member of the Water Resources Board, said there are promising signs in Kent County.
The water authority has recently completed a study looking at the feasibility of cleaning up the Mishnock Wells, a series of wells in West Greenwich and Coventry that had been taken off line because of contamination.
The study showed a positive outlook, so the authority plans to bring the wells back into use, Perry said. As a result, Kent County can plan on relieving some of the pressure it has been placing on the Scituate Reservoir and the Providence Water Supply Board.
Mariscal also said that the Water Resources Board is looking at drilling wells in the Big River Management Area in West Greenwich and Coventry. Those wells are expected to cost about $30 million and would produce between 5 million and 7 million gallons per day, adding to the area's peak supply availability of nearly 20 million gallons per day.
But while the crunch has been felt mainly in that region, Mariscal said others also have problems. On Aquidneck Island, shallow reservoirs are affected by busy tourism seasons. And in South County, communities depend entirely on ground water.
With the potential for long-term problems lingering, solutions need to be sought on a statewide basis, Perry said. The Water Resources Board also needs to continue its efforts toward identifying and developing new sources of water, he said.
"Everybody has this problem," Perry said. "New water sources are very limited. The water supply system in the state of Rhode Island is very fragmented, and a lot of things need be done."
The fragmentation of the state's water system is part of what makes governance of the supply difficult. While the names of the Kent County Water Authority and Providence Water Supply Board are well known to their customers and state regulators, private and small public water systems also put a strain on the state's aquifers.
Under state law, if a water connection is unavailable, a person can drill wells for his own use and for his neighbors'. After the number of people using a well exceeds 15, that then becomes a public well. Some public wells are managed by nursing homes and restaurants.
"People don't seem to realize, but depending on how you define water suppliers, there are over 400 water companies in the state of Rhode Island," Perry said.
In fact, Mariscal said, out of all the water systems in the state, only 28 are run by municipal or regional agencies, though those systems account for 98 percent of water service in the state.
Sasse said that restructuring the state's water system to ensure better service is an important step in the process, one that should include discussions about the state taking ownership of resources such as Scituate Reservoir, the supplier of 70 percent of the state's water.
"I don't think as we go forward that that system is going to prove to be viable," Sasse said.