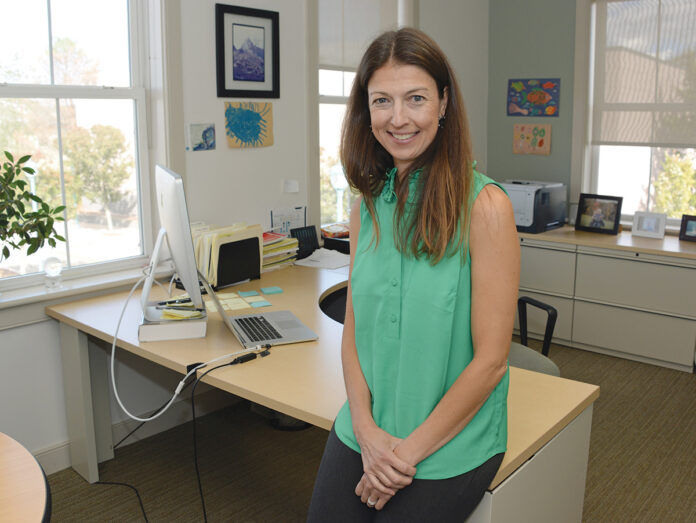 (published Aug. 1, 1988)
YEAR ESTABLISHED: 1979
TYPE OF BUSINESS: Computer modeler of marine and freshwater environments
---
THEN:
OWNER: Malcolm L. Spaulding, founder
LOCATION: Narragansett
EMPLOYEES: 16
ANNUAL SALES: WND
---
NOW:
RPS
OWNER/MANAGER in Rhode Island: Kelly Knee, executive director of Ocean Science Division
LOCATION: South Kingstown
EMPLOYEES: 51 in Rhode Island; around 5,000 globally
ANNUAL SALES: 542.1 million pounds ($744.3 million) in 2020
Though the environmental research firm Applied Science Associates was acquired by global firm RPS Group a decade ago, the business retains a strong presence in Rhode Island, where it now operates as the United Kingdom-based firm's Ocean Science Division.
For nearly three years, Executive Director Kelly Knee has led the division. Knee started as an intern at Applied Science Associates in 2004 and has worked in a variety of positions at the business.
In the past five years, the Ocean Science Division has increased its global scope, taking on more projects that extend beyond New England. The Ocean Science Division's technology has also evolved to meet climate change and sustainability challenges. The division also ramped up its renewables work, according to Knee, with the offshore wind industry growing "exponentially" in recent years.
Other technology it developed includes OILMAP, an oil-spill model system that provides rapid, 3D predictions of how oil will move and resulting damage. Another application, OceansMap, uses real-time data and models to present environmental data for water quality monitoring and search-and-rescue efforts.
The organization has also adapted to the pandemic, allowing workers more flexibility with remote work. While a handful of employees used to work from home, RPS now includes remote work in its recruitment package. This change has allowed the Ocean Science Division to pull from a wider candidate pool, according to Knee, with around seven of the division's employees not living locally. The business plans for local employees eventually to have one day of required in-person work per week.

Want to share this story? Click Here to purchase a link that allows anyone to read it on any device whether or not they are a subscriber.