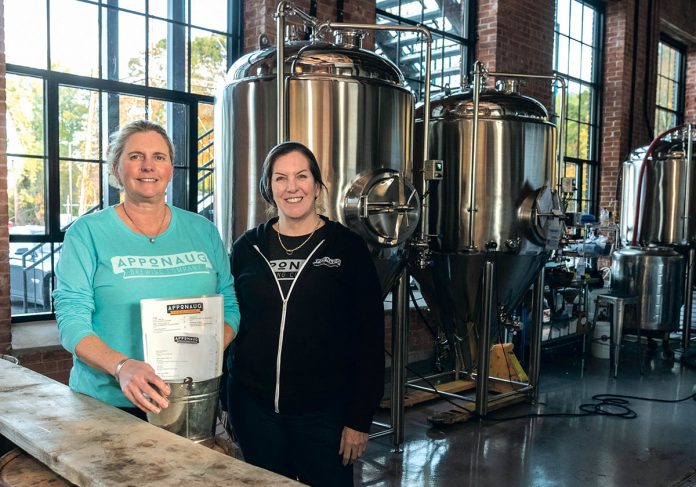 Tamara McKenney and Kris Waugh ran a business in technical recruiting before they embarked in another direction.
Their new brew pub, Apponaug Brewing Co., opened in October in a renovated space at the historic Pontiac Mills in Warwick.
The 95-seat restaurant has a prime space, including an outdoor courtyard, overlooking the Pawtuxet River. Inside, at least eight different beer selections are available on tap – all uniquely theirs. The choices include Senectitude, a table saison, and Weathering Steel, their India pale ale.
Patrons can purchase growlers to go. And Apponaug is selling the choices of other breweries as well – such as Proclamation Ale's Derivative – encouraging fellowship in the beer community.
"A community built around eating and drinking together is what we were seeking to build," explained McKenney.
So far, response has been strong. Standing-room-only crowds are coming to the former textile mill on Friday and Saturday nights.
"It's a community, and it's very supportive," McKenney said of beer lovers in Rhode Island.
Mary MacDonald is a staff writer for the PBN. Contact her at Macdonald@PBN.com.