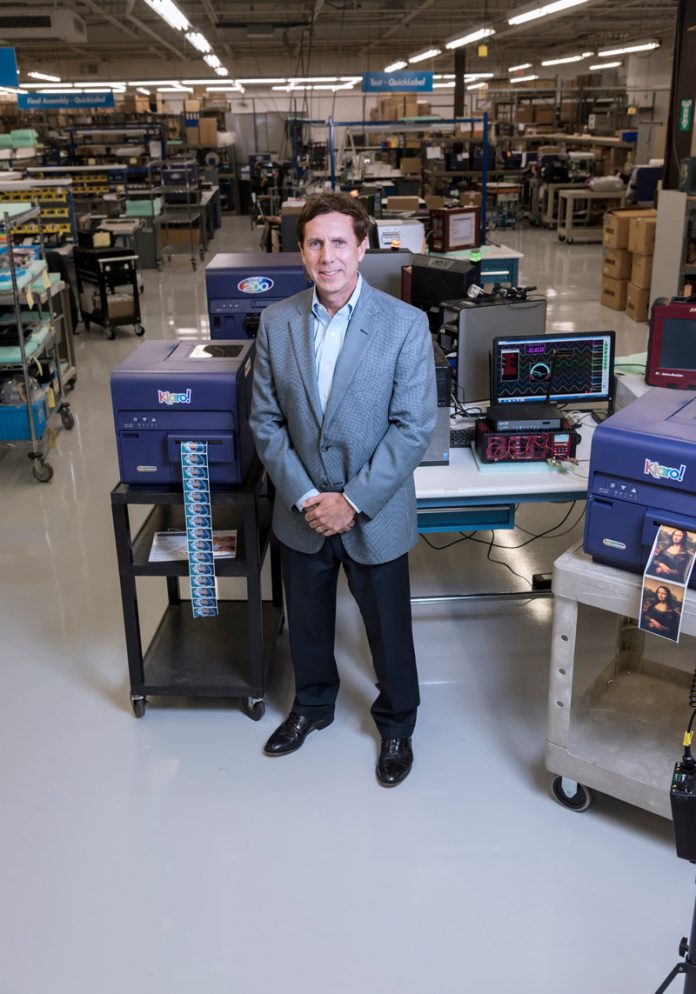 WEST WARWICK – Astronova Inc. reported a profit of $1.2 million in the second quarter of fiscal 2019, ended July 28, an increase of 64.2 percent from the $727,000 profit the company reported in the second quarter of fiscal 2018.
Earnings per diluted share were 17 cents for the quarter, compared with 11 cents one year prior.
The data visualization company, which produces flight deck printers, networking hardware and related accessories, among other products, also reported a 23 percent increase in second-quarter revenue Wednesday to $33.8 million in its second fiscal quarter, a company record for any quarter.
"Our strong second-quarter performance was highlighted by record sales and improved operating expense leverage that helped to generate significant increases in operating income and earnings per share," said Astronova President and CEO Gregory A. Woods. "Our Test & Measurement segment led the way, with top-line growth of more than 80 percent helped by contributions from the Honeywell product printer line in our Aerospace business unit and new ToughWriter contracts."
The company's product identification segment reported revenue of $21.8 million for the quarter, a 4.5 percent increase year over year, while the company's test and measurement segment reported $12 million in revenue, an 81.2 percent year-over-year increase.
The increase in the test and measurement segment was attributed to the company's Honeywell asset purchase and licensing agreement.
"With solid order momentum and a strong backlog heading into the third quarter of fiscal 2019, we are positioned for continued growth," added Woods. "We expect the second half of the fiscal year to outperform the first half, with gains in both Product Identification and Test & Measurement."
Chris Bergenheim is the PBN web editor. He can be reached at Bergenheim@PBN.com.