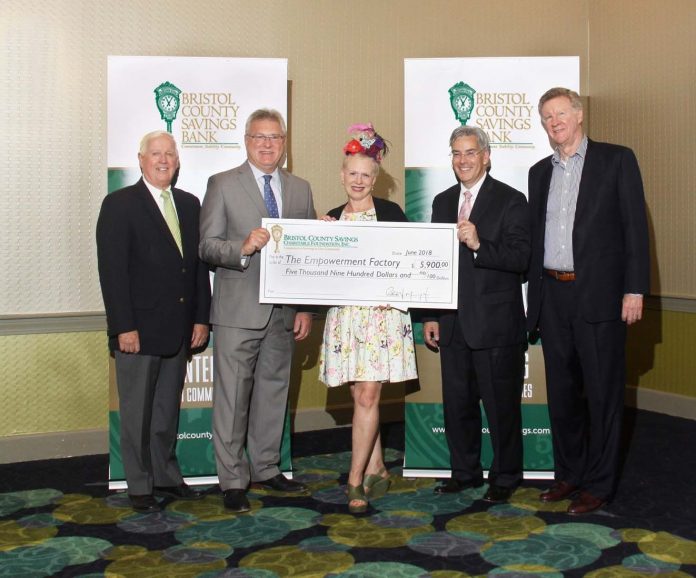 TAUNTON – Forty nonprofits in Rhode Island and Bristol County, Mass., received a total of $271,313 in grants from the Bristol County Savings Charitable Foundation, the philanthropic arm of Bristol County Savings Bank, in late July.
Ten nonprofits in Rhode Island received a total of $64,918, where awards ranged in size from $3,500 to $12,500, and were presented by Patrick J. Murray Jr., president of the charitable foundation and BCSB president and CEO, during a July 26 ceremony at the Holiday Inn Taunton.
Rhode Island recipients:
Boys & Girls Club of Pawtucket received $12,500.
The Capital Good Fund received $10,000.
Rhode Island Nurses Institute Middle College Charter High School received $7,500.
College Crusade of Rhode Island received $6,518.
The Empowerment Factory received $5,900.
Books Are Wings received $5,000.
Girls on the Run Rhode Island received $5,000.
Young Voices received $5,000.
Camp Ruggles Inc. received $4,000.
Woodlawn Catholic Regional School received $3,500.
Nonprofits in the South Coast region, including New Bedford, Dartmouth and Fall River, received a total of $122,200 in grants, while the remaining $84,195 went to nonprofits in the Greater Taunton-Attleboro area.
"In keeping with the bank's mission of supporting our local neighborhoods to meet the growing needs of the population, our foundation is proud to present grants to these 10 nonprofit organizations doing good work in [the] Greater Pawtucket community," Murray said of the Rhode Island nonprofits in a statement.
The bank's charitable foundation was established in 1996 as part of the bank's 150th anniversary, with the purpose of funding needs that contribute to the economic and social well-being of the people and institutions located in the Greater Taunton-Attleboro, New Bedford-Dartmouth and Fall River regions and Rhode Island.
Emily Gowdey-Backus is a staff writer for PBN. You can follow her on Twitter @FlashGowdey or contact her via email, gowdey-backus@pbn.com.