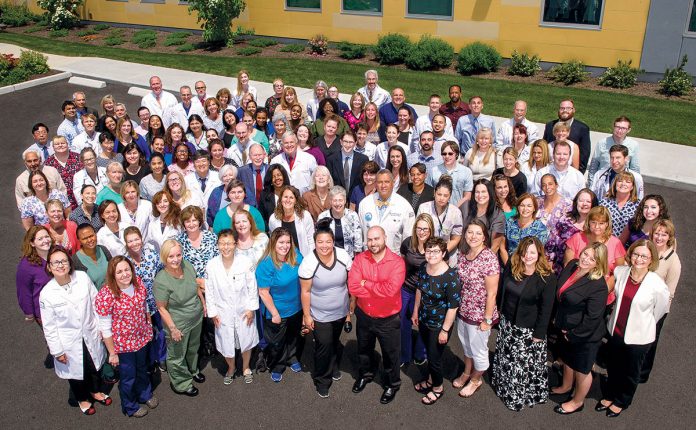 BEST PLACES TO WORK 2018
12. LARGE COMPANIES | Brown Medicine
Employees in R.I.: 421
President and Physician-in-Chief Dr. Louis B. Rice
Questions answered by: Tammy Lederer, chief human resources officer
---
What employee benefit is the most popular among staff members? The company's retirement contribution is very generous. It doesn't require an employee match and vesting is immediate.
How do you encourage employee engagement? We have an intranet, newsletter (print and electronic versions), Twitter channel, and Dr. [Louis B.] Rice holds a "town hall" meeting once per month in order to share news, happenings and information to help foster engagement.
How do you address diversity and inclusion in your organization? We offer diversity education and training for working with one another as a team, as well as with the patients we serve. We are supportive and inclusive in all aspects of our operations and are a "safe zone" for LBGTQ individuals and identities.