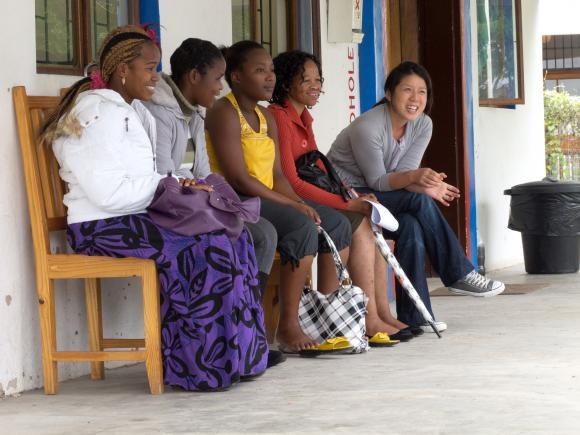 PROVIDENCE – Brown University has won the 2019 Senator Paul Simon Award for Campus Internationalization, one of eight schools nationwide recognized for efforts to integrate international, intercultural and global elements into the campus culture and educational outcomes.
NAFSA: Association of International Educators awarded Brown the "comprehensive" honor for overall excellence.
"Brown University's expansive approach to campus collaboration and efforts to consolidate international activities and global-facing offices under the Global Brown umbrella stood out in terms of its successful strategic internationalization," said Dorothea Antonio, NAFSA's deputy executive director of knowledge development.
Since its launch in 2016, the Global Brown initiative has advanced strategies for globally focused research and education through the university. Brown said it has developed partnerships with universities across the globe, built a community among Brown's more than 2,000 international students and scholars, and the university offers many opportunities for study and research abroad.
"We are proud that NAFSA has recognized our innovative and collaborative work to prepare each of our students to engage and lead in an increasingly complex global world," said Shankar Prasad, Brown's deputy provost for global engagement and strategic initiatives. "At Brown, we are forging partnerships around the world that help advance faculty research and student learning – and attract the brightest students and scholars to our campus from more than 120 countries."
Other schools recognized in the "comprehensive" category were: Dickinson College in Carlisle, Pa.; Kirkwood Community College in Cedar Rapids, Iowa; Miami University in Oxford, Ohio; and the University of West Virginia.
Three other schools won the "Spotlight Award" for specific initiatives: Buffalo State, the State University of New York; the University of Evansville in Indiana; and Virginia Tech.
William Hamilton is a PBN staff writer. Email him at Hamilton@PBN.com.