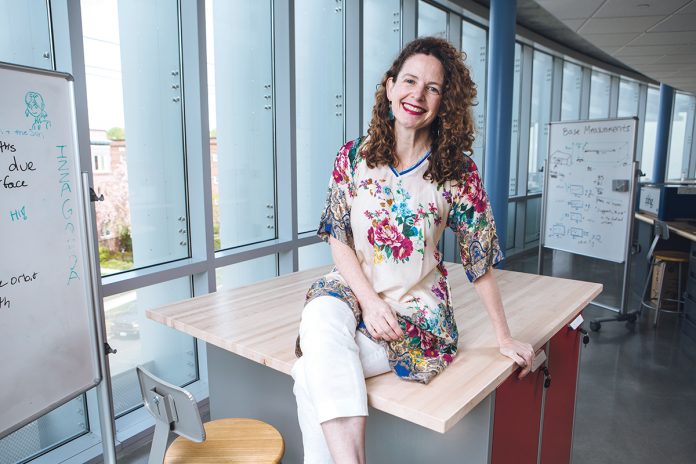 Suzanne Fogarty | Head of Lincoln School
Four years ago, just as I was starting at Lincoln School, I read a book called "The Confidence Code: The Science and Art of Self-Assurance – What Women Should Know," by Katty Kay and Claire Shipman.
The book's premise is that although women are succeeding and achieving in the workplace more than ever before, they are simultaneously consumed with self-doubt. And more so than competence or opportunity, Kay and Shipman found that the one key component for a woman's success is confidence.
Confidence has long been elusive for women to attain and foster, but as the leader of an institution with more than 130 years of educating girls and young women, we tackle this head-on every day. Students at Lincoln spend their days practicing being who they are, seeing themselves in their peers and in the strong women all around them.
At Lincoln, the norm is that girls speak up, take risks, challenge convention and ask tough questions. Because we put girls first, our students find the strength and self-assurance they need to realize their own limitless potential, a critical factor to build boldness.
As a leader, I am proud to take risks, to fail, to try again and try harder. I reflect. I decide. I accept compliments. I accept my faults. I celebrate my strengths.
And every day I encourage our girls and young women to be their fierce, flawed and unapologetic selves, knowing that the Lincoln students of today will no doubt be the confident world leaders of tomorrow.