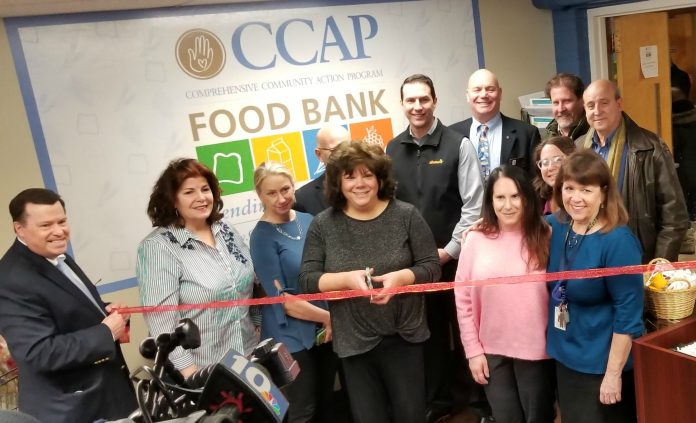 CRANSTON – Individuals seeking food from the Comprehensive Community Action Program's food bank will have a more traditional shopping experience the next time they visit the location.
CCAP staffers and members of the Rotary Club of Cranston cut the ribbon Tuesday on the expanded Choice Food Bank at the nonprofit's office at 311 Doric Ave. The expanded food bank, which increased in size from 200 square feet to 1,000 square feet and includes new industrial-sized freezers and refrigerators, was part of CCAP's transition from being a traditional food bank to a Choice Bank model in December 2018. The project was financed through a $15,000 legislative grant from House Speaker Nicholas A. Mattiello, D-Cranston.
Before the transition, CCAP's food bank offered clients prepackaged food bags with various predetermined items. CCAP's Choice Food Bank, however, allows clients to select which foods they like in a setting similar to a grocery store, as well as encourages healthy food choices.
"We've gone from handing out just bags of food to allowing our consumers to choose the food that they want," said Leo A. Beliveau III, vice president of development and corporate affairs for CCAP.
Describing the food bank's transformation as "night and day," Beliveau said it wouldn't have been possible without the grant from Mattiello.
Beliveau said 230,000 pounds of food was distributed to those in need in 2018, 80 percent of which was donated through food drives.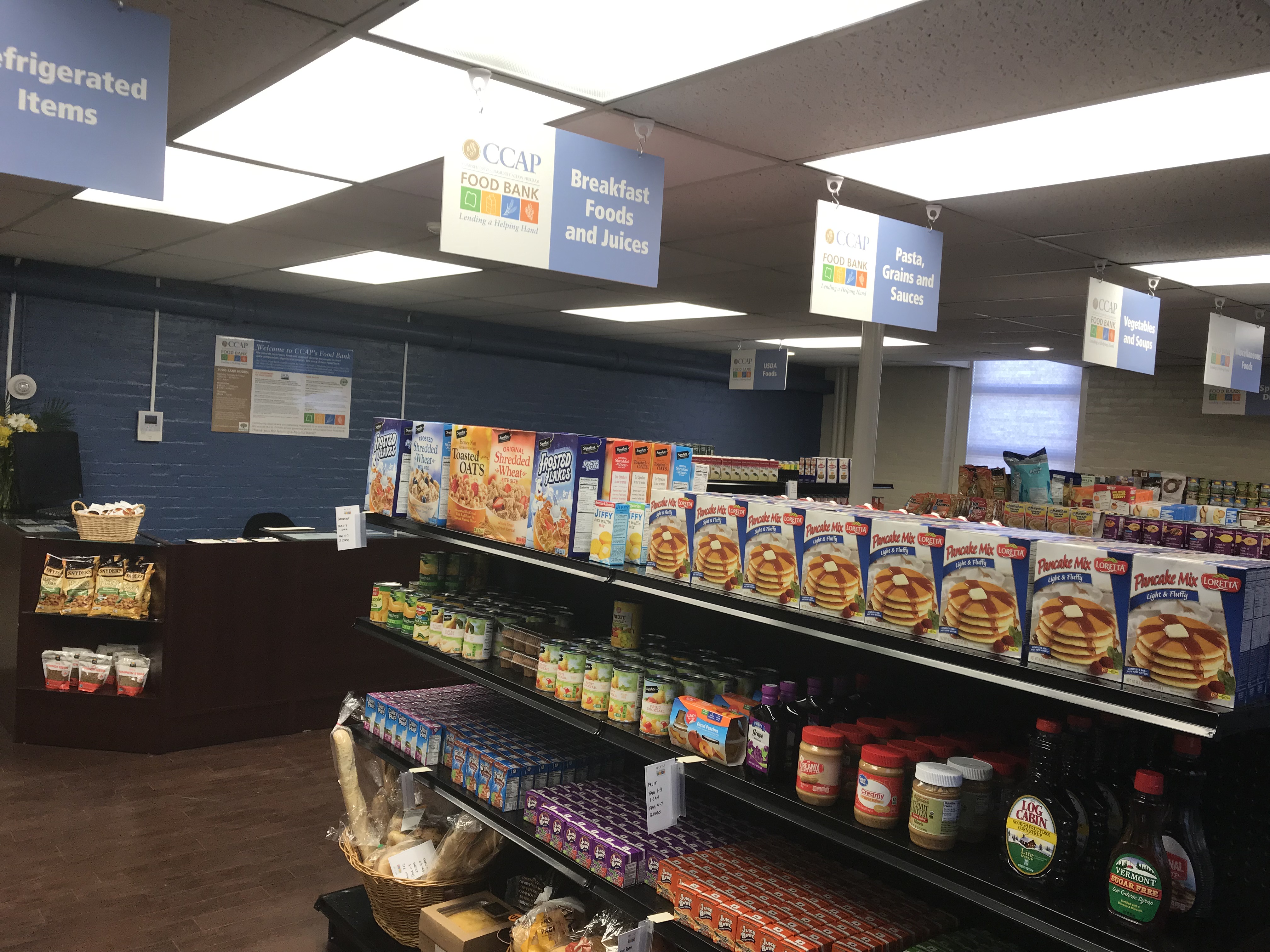 The food bank will have expanded hours, according to a news release, operating from 9:30 a.m. to 12:30 p.m. and from 2-4 p.m. on Mondays, Tuesdays and Fridays; 9:30 a.m. to 12:30 p.m. and 2:30-6:30 p.m. on Wednesdays; and from 10 a.m. to 1 p.m. on Thursdays. CCAP said it will launch special cooking demonstrations next month, as well.
Additionally, CCAP expanded its partnership with the Rotary Club of Cranston, which will help CCAP plan and maintain the garden and greenhouse through monetary assistance and volunteer hours, Beliveau said, adding CCAP will also grow seedlings that clients can take home to "create their own gardens and be able to grow fresh produce for themselves."
Beliveau said CCAP is in discussions with the city of Cranston and Mayor Allan W. Fung about finding city land to grow additional produce.
James Bessette is a PBN staff writer. Email him at Research@PBN.com.