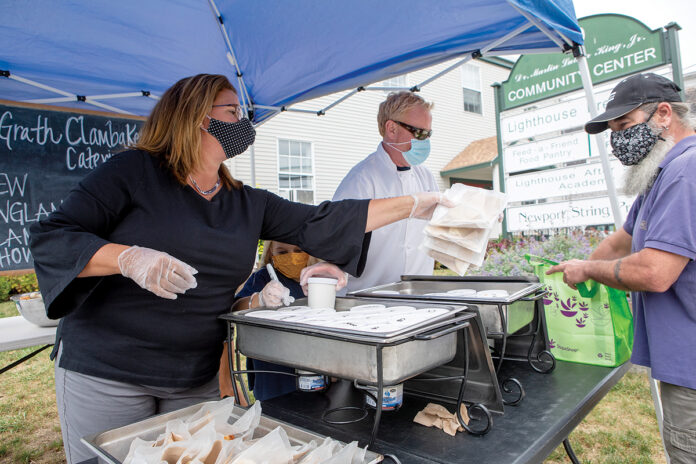 It's times like these that Dorcas International Institute of Rhode Island President Kathleen Cloutier feels as though all the nonprofits in Rhode Island are competing for the same funds.
The novel corona­virus has slowed the economy and pinched at the pocketbooks of individuals, and the effects are being felt at Dorcas, an organization that helps refugees and immigrants to establish themselves in the U.S. with job training, legal help and English classes.
Because of the uncertainty surrounding federal stimulus funding, Rhode Island leaders have delayed approving a state budget, which was expected to contain an appropriation covering about 10% of Dorcas' funding. Without that money, the agency has been forced to cut in half the number of people it serves.
Dorcas did receive a Paycheck Protection Program loan to keep employees on board. But in recent months, a quarter of Cloutier's workforce left on its own because of fears of layoffs.
The nonprofit also received a $60,000 grant from the COVID-19 Response Fund through the United Way of Rhode Island and the Rhode Island Foundation to provide rental assistance to those who lost income due to COVID-19.
Now that money is gone, and Cloutier is looking to boost private donations, a daunting task considering that countless other nonprofits are trying to do the same. "We're all going to the same well," said Cloutier. "And we're just all trying to keep our heads above water."
The struggles of fundraising are nothing new for charitable organizations, but the COVID-19 pandemic has taken those challenges to new, stomach-churning heights.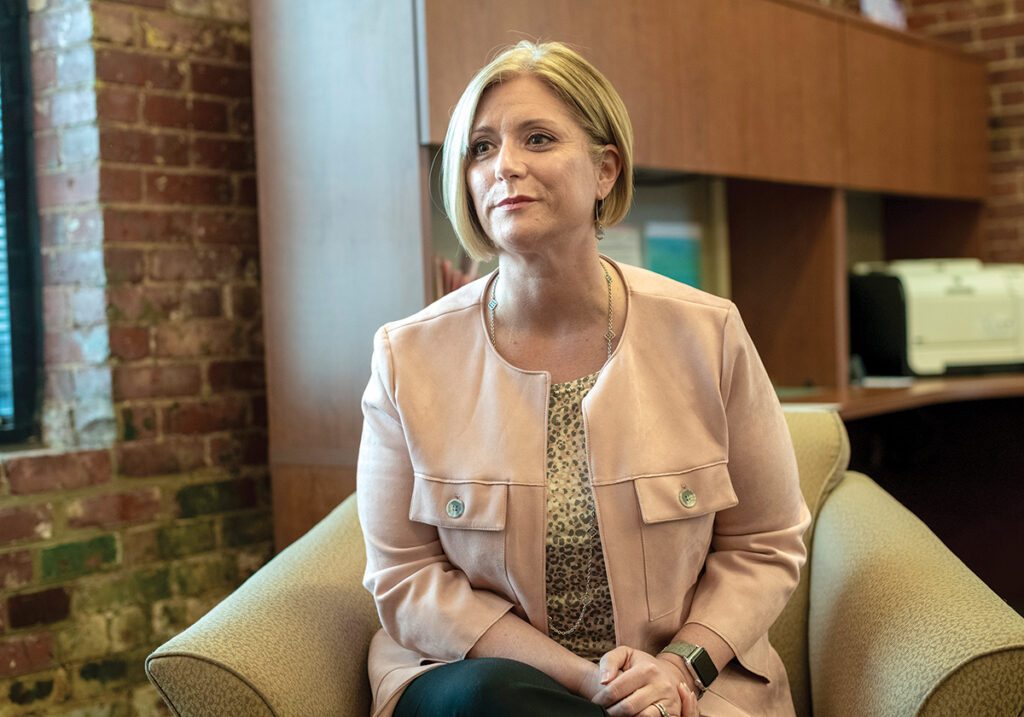 While the needs of Rhode Islanders have increased, sources of funding have evaporated as the pandemic has lingered for months. In some cases, regular donors of money and supplies are now finding themselves asking for help, too.
In other cases, large fundraising galas that some organizations rely on to make ends meet have been either drastically scaled back or postponed because of fears of spreading COVID-19.
"There are no fundraising events happening anytime soon. Nonprofits will have to continue to pivot and think creatively," said Cortney Nicolato, CEO and president of the United Way of Rhode Island.
To that end, the United Way and the Rhode Island Foundation partnered to establish the COVID-19 Response Fund in March and have raised more than $7 million to support nonprofits across the state. So far, the fund has distributed millions of dollars to more than 270 local charitable groups.
And it hasn't stopped. The COVID-19 Response Fund continues to raise money because the need hasn't dissipated.
"It's not just about how we at United Way and Rhode Island Foundation make it sustainable," Nicolato said. "It's also about our donors and our corporate partners, by continuing to have conversations with them around the need for us to keep this sustainable for the community.
"We've told many donors, 'We'll probably come back to you,' " she added.
The Dr. Martin Luther King Jr. Community Center has received about $75,000 from the COVID-19 Response Fund, but the center is trying to find other sources as the number of residents on Aquidneck Island needing help continues to rise. The center has had some fundraising success, but competition for grants at the national level can be stiff.
Executive Director Heather Hole Strout said she's found it heartwarming that some people from the community continue to make donations, some of which come weekly and some of which are from those who can barely afford it.
"If somebody sends $100 each week for several weeks, it really adds up," said Strout. "Recently, I got a $10 check in the mail from one of our clients for our mobile food pantry. To us, and that client, that $10 donation really represents a million dollars because it was such a stretch for them."
Strout said she believes the community center will survive the crisis, but she isn't blind to the hardship she and the staff may soon witness.
"There are people that are suffering [who] have never struggled before. And I think we're going to see a lot of businesses close in Newport this winter," said Strout. "I really hope that's not what happens, but we're preparing now for significant growth as the need for our services increases this year.
"I do believe that we will survive worse than what we've already been through," she added.
Fundraising difficulties vary from nonprofit to nonprofit.
For example, groups involved in the arts depend on consumers and patrons purchasing tickets to exhibits and shows, but many in-person events are either prohibited or must be reduced in size. And social-service agencies providing critical services to vulnerable populations could see revenue losses because the situation with state appropriations is murky.
The financial pressure is building everywhere.
"So while the food bank and pantries are trying to keep up and manage their expenses, there [are] more people showing up for food. It's a double whammy," said Neil D. Steinberg, CEO and president of the Rhode Island Foundation. "That was the whole point of designing the COVID-19 Response Fund, for the nonprofits that serve vulnerable populations."
The College Crusade of Rhode Island typically serves about 4,000 students each year to help prepare and inspire them to be the first ones in their families to attend and complete college. The program provides emergency funds typically designated for transportation, housing and purchasing books. This year, the College Crusade received $50,000 from the COVID-19 Response Fund to provide graduating high schoolers with their deposits for college.
"A lot of our students said they were ready to go to school in the fall but didn't have the $500 to make that initial deposit," said Andrew Bramson, College Crusade CEO and president. "This was in May and June when unemployment was already high, but unemployment among our first-generation families was even worse."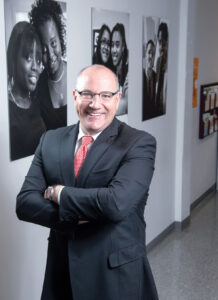 But because the state budget is in limbo, the group hasn't received its usual appropriation from the state, equivalent to about 10% of the College Crusade's operating expenses.
Bramson said foundations and donors have been generous by being flexible on what the College Crusade has been able to use grants and contributions for, also known as a new wave of "trust-based philanthropy."
"The question is … how that generosity endures over time and whether that type of flexibility and extra funding next year will be the same," said Bramson. "I'm much more concerned about next year."
So is Steinberg.
"The blow hasn't come fully yet," he said. "State agencies are already working on their 2022 budgets and looking at potential cuts."
But while the full economic effects of the pandemic could not have been predicted, some are calling for more in the sector to be open to partnering together to stop duplicating efforts and fighting for the same dollars.
"It's not about everyone trying to do everything," said Cloutier. "Together, we are very effective in creating a voice for those [who] didn't have one before. Ultimately, it's how we will all ­survive."
Alexa Gagosz is a PBN staff writer. Contact her at Gagosz@PBN.com.