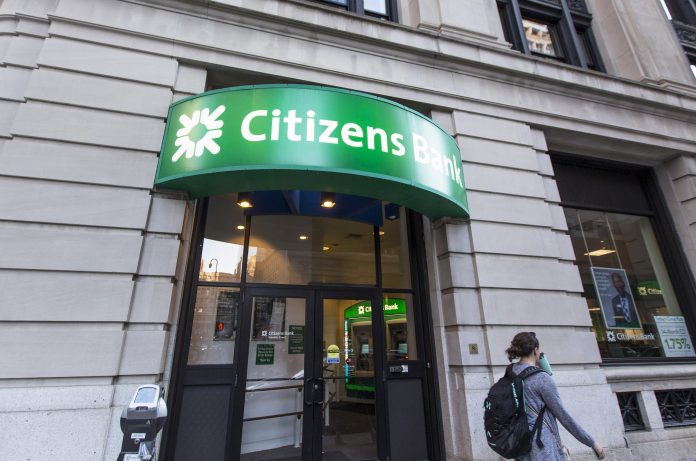 PROVIDENCE – Citizens Financial Corp. ranked No. 52 on Forbes Best Banks rankings in the United States, part of the publication's 2019 Worlds Best Banks list released last week.
The new list surveyed more than 40,000 bank customers on general satisfaction as well as attributes such as trust, fees, digital services and financial advice. In this, the inaugural year of the list, 60 U.S. banks made the cut.
Forbes partnered with market research firm Statista for the creation of the list.
"We are pleased to be included on this list of top U.S. banks, which we believe reflects our focus on helping our customers and all of our stakeholders reach their potential," said Peter Lucht, the bank's senior vice president, head of media relations & CEO communications, in remarks emailed to PBN.
USAA ranked No. 1 on the list, followed by Bell Bank based in Fargo, N.D.
Banks that operate local branches included on the U.S. Best Banks list:
Rockland Trust – No. 9
Santander NA – No. 48
TD Bank NA – No. 53
Webster Financial Corp. – No. 56
Chase Bank also ranked No. 37. In October, the company announced plans to open consumer banking branches in to Rhode Island.