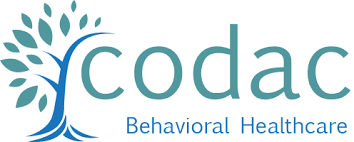 CRANSTON – The Substance Abuse and Mental Health Services Administration has awarded Brown University researchers a three-year, $1.5 million grant to expand and evaluate the R.I. Department of Corrections' medication-assisted treatment, or MAT, program.
Researchers have enlisted the support of CODAC Behavioral Healthcare, the RIDOC and R.I. State Police to help with The MAT Expansion through Law Enforcement and Multidisciplinary Team Outreach project.
According to a CODAC news release, the project will help provide access to medication-assisted treatment at critical moments when individuals are at the highest risk of a relapse or overdose and will fill identified gaps in services that fall outside the scope of the current RIDOC MAT program while also strengthening parts of the existing program.
"This project will build on the success of the RIDOC MAT program by partnering with the HOPE Initiative and CODAC," said Rosemarie Martin, principle investigator of the project and an assistant professor of behavioral and social sciences at the School of Public Health at Brown University. "Our program is designed to fill gaps where Rhode Islanders with an opioid use disorder can fall through the cracks and would not otherwise receive access to MAT after their release from prison."
The help available to individuals who are substance-dependent includes comprehensive care provided while awaiting trial at the RIDOC, during situations when individuals are eligible for treatment but are released before receiving medication, and when individuals are diverted to the R.I. Adult Drug Court.
Individuals enrolled in this new project will be approached by an outreach team that includes a law enforcement officer, a peer navigator and a clinician from CODAC, which was selected as the primary service provider and is the largest nonprofit, outpatient center for the treatment of substance use disorders in Rhode Island.
"CODAC's experience in providing mental health and substance use services throughout the state for over 45 years provides the critical expertise and geographic coverage necessary for impactful change for this population," said Martin.
Martin added that CODAC's extensive history with the RIDOC could accelerate the launch of the new project because of its involvement in the existing MAT program.
Important elements of the expanded program will be peer support services and providing a clear path toward recovery for the highest-risk individuals, according to Linda Hurley, president and CEO of CODAC.
"When people with an opioid use disorder are released, it is easy for them to fall into the same destructive cycle," she said. "This program will connect them with peer counselors who can help make the recovery process more seamless. These patients would also be provided with transportation to our facilities for six days after their release."
Counselors say the new project could also help reduce overdoses in the state, and further build upon the work by Gov. Gina M. Raimondo's Overdose Prevention and Intervention Task Force.
"Essentially, some of the most vulnerable people will be connected to care as soon as they walk through the door of the ACI," or Adult Correctional Institutions, Hurley said.
Hurley noted that early intervention for this population can reduce the financial burden of taxpayers amidst the ongoing opioid crisis.
"Since this population is at the highest risk of not following up with treatment services after incarceration, they are more likely to experience an overdose, be admitted to an emergency room, or be re-incarcerated. All of these outcomes impact taxpayers," she said.
Rhode Island is one of the few places in the United States to see a decrease in opioid-related overdoses, and one of the reasons for that decrease has been attributed to the state's current, first-in-the-nation MAT program, according to a study published earlier this year in JAMA Psychiatry, a monthly medical journal published by the American Medical Association. The program offers all three FDA-approved medications for the treatment of opioid use disorder for up to two years for any inmate who needs it.
Rob Borkowski is a PBN staff writer. Email him at Borkowski@PBN.com.