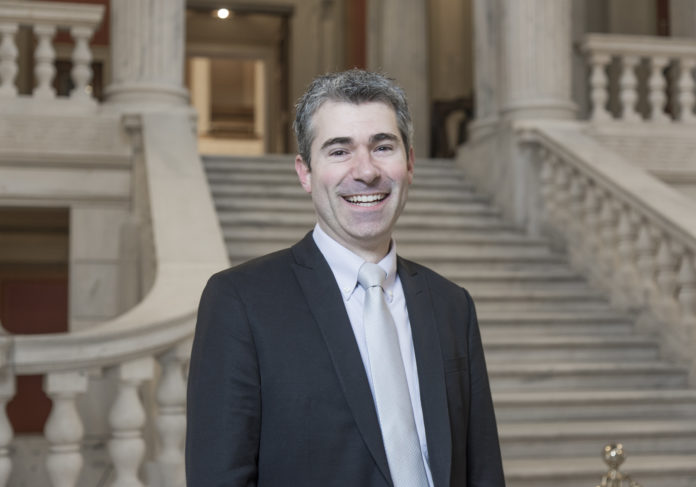 PROVIDENCE – Richard Culatta, the state's first chief innovation officer, is leaving his position to become CEO of The International Society for Technology in Education.
With headquarters in Arlington., Va., the organization for educators and education leaders says on its website that it is "committed to empowering connected learners in a connected world."
Media reports have said Culatta, who was named chief innovation officer in January 2016, will leave his Rhode Island post May 1. He was paid $210,000 annually.
He previously had served as senior adviser to former U.S. Secretary of Education Arne Duncan, and also served as executive director of the U.S. Department of Education's Office of Educational Technology.
The Office of Innovation opened at Rhode Island College through a partnership with the college. Supported by the Rhode Island College Foundation, the office serves as a central hub for innovation efforts in the state.
In a news release from ISTE, Culatta said he is honored to lead the organization.
"I want to prioritize ISTE's ability to demonstrate how technology can close opportunity gaps and provide solutions to some of the most critical issues in education," Culatta said.
ISTE noted Culatta's involvement with the governor's CS4RI statewide computer science initiative for public school students, and his experience in using technology in education.
"Richard believes the appropriate use of technology in learning is an impactful solution for many of the critical issues facing education today. His experience in, deep knowledge of and passion for education and technology make him a perfect fit to lead ISTE," Mila Thomas Fuller, ISTE board president, said in a statement.
Culatta could not be reached for comment; neither could a spokesperson for Gov. Gina M. Raimondo.
WJAR-TV NBC 10 reported that projects undertaken by the innovation office were supported by grants, which paid Culatta and another employee, which has sparked some criticism. The office raised nearly $1.5 million in its first year, the station reported.