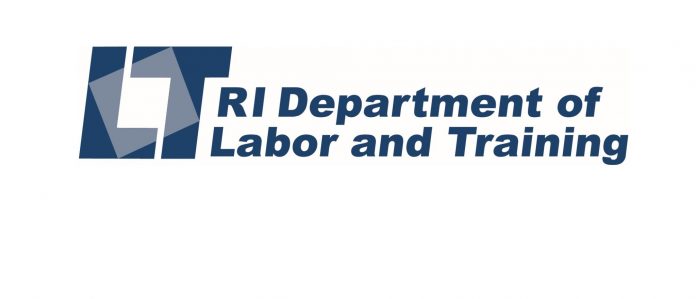 PROVIDENCE – New maximum weekly benefit amounts for Unemployment Insurance and Temporary Disability Insurance were announced Thursday by the R.I. Department of Labor and Training.
The department calculates the UI and TDI benefit rates every June, using the average weekly wage of the previous calendar year. The average weekly wage in 2017 was $1,002.20.
Beginning July 1, the maximum weekly benefit rate for Unemployment Insurance will increase to $576 per beneficiary and $720 for beneficiaries with the maximum five dependents. The department said a UI maximum weekly benefit increase had not occurred for seven years prior to the announcement.
Per legislation passed in 2011, the UI maximum benefit rate is the greater amount of the following options: 57.5 percent of the average weekly wage in Rhode Island, or $566. Since 57.5 percent of the average weekly wage of $1,002.20 is greater than $566, the benefit increased. The maximum allowed for beneficiaries with a maximum of five dependents rose $13 dollars year over year from $713.
UI benefits are funded entirely from state and federal UI taxes paid by Rhode Island employers.
The Temporary Disability Insurance maximum weekly benefit rate increased to $852 per beneficiary and $1,150 for beneficiaries with a maximum of five dependents. The TDI maximum had been $831 and $1121, respectively. Workers pay for TDI through a payroll tax.
In 2017, 34,000 employers supported UI, and the DLT distributed more than $152 million in UI benefits. The DLT paid out more than $184 million in TDI and Temporary Care Insurance last year.
Chris Bergenheim is the PBN web editor.