When I was in high school, I was extremely short … a whopping 4 feet, 10 inches, and when you have a high school class of approximately 600, it makes it hard to fit in, let alone attract the young ladies.
As a vertically challenged man, I understand the plight of those of us who aren't quite up to the 6-foot mark. For what seems like my entire life, I've been trying to dress in a way to make myself look taller in the eyes of my friends, colleagues and clients. Therefore, I'm going to give all of you gentlemen who are 5 feet, 8 inches tall and under some techniques that will help you appear taller without stretching yourselves on an inversion table.
First and foremost, it's imperative that you wear clothing that fits. Nothing is worse than a short guy who looks like he's wearing his dad's suit. Choose clothing that fits your body – not the super-tight clothes of the '90s and early 2000s, but clothing that provides shape to your frame.Next, wear colors that are darker or monochromatic. If you want to look taller right away, wearing something that soaks up the light instead of casting it off will allow you to have a cleaner, slimmer and longer silhouette.
The military puts its service members in uniforms. This is not just to allow them to be a more formidable adversary by creating a larger-looking group, but also gives the impression that each soldier appears larger because the uniform flows in a vertical line.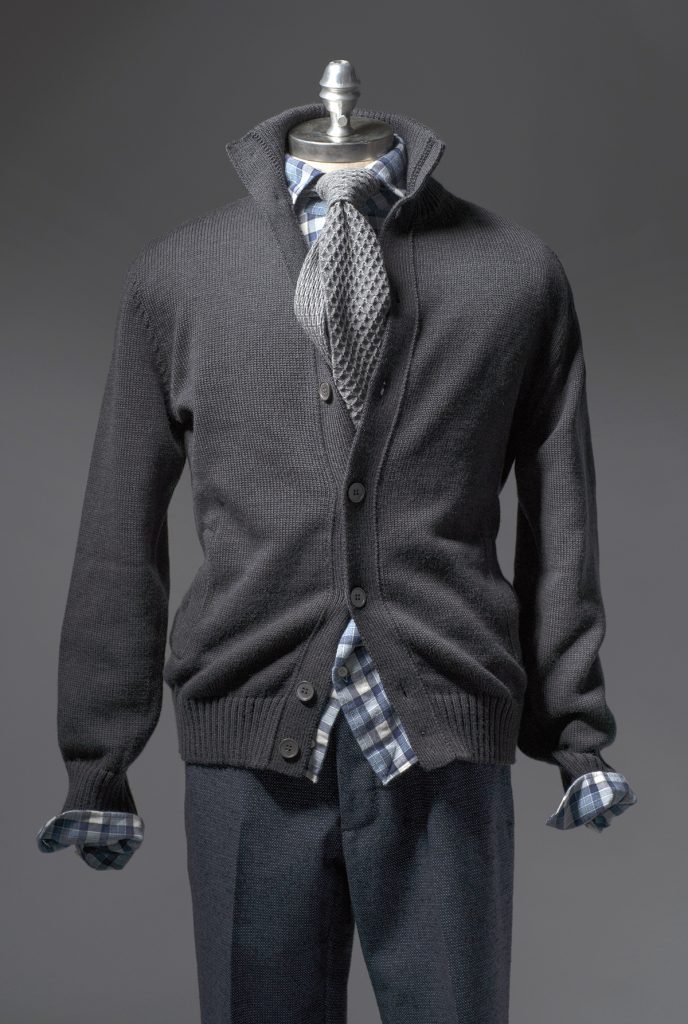 In civilian life, the suit is considered the modern businessperson's uniform. One added tip with the monochromatic clothing is to ensure that shoes and socks are also in the same color vein, this way there is no visual break.
If suits are not on the docket, wear a pant with little or no break, as it gives a clean, thin and lean look from the waist down and pairs well with a slightly short jacket. Never wear big, baggy pants, as they will typically have a longer crotch and make the wearer's legs look short and stubby.
Avoid wearing a shirt or sweater that is too long. The trend, even though it's sloppy, is for men to wear their shirts untucked. If an untucked shirt falls below the crotch and seat, it will make the wearer look short. The same thing goes for sweaters – don't pull this garment down to cover one's backside; it's supposed to be for the upper body, not the lower half.We can also incorporate trompe l'oeil, the French term for "to fool the eye." Think about walking into a room that feels bigger than it is because of the patterns and scale of the furniture; the same is true for clothing. By wearing a suit or jacket that's a bit shorter with a peak lapel (the pointy lapel), it will help draw people's eyes toward the upper part of the body and infers a more commanding stature.
Other visual distractions include proper accessories. Incorporating a pocket square or a lapel pin will also help keep attention up versus looking down.While there is nothing we can do to change our height, there are plenty of tips to dress for a taller and leaner appearance. Take that extra few minutes in the morning to ensure that you are putting your best "feet" forward. n
Marc A. Streisand is the owner of Marc Allen Fine Clothiers in Providence and Newport.