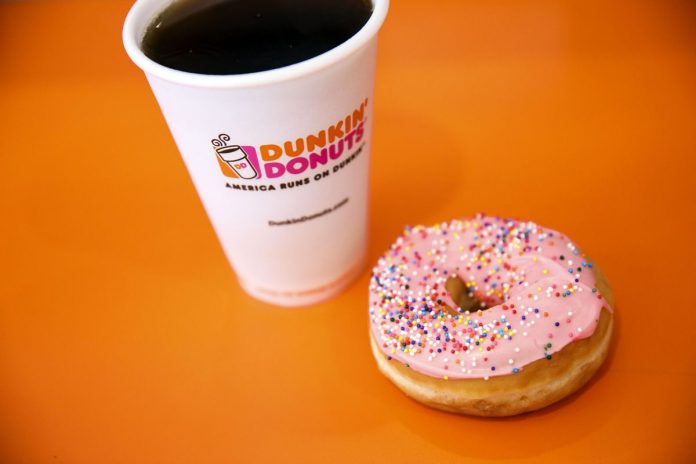 PROVIDENCE – Dunkin' Donuts plans to drop the Donuts effective January 2019, the Dunkin' Brands announced Tuesday.
To be clear, the company isn't planning to contract or eliminate its confectionery offerings, but stores for the coffee and on-the-go restaurants around the world will officially be referred to as Dunkin'.
The new, shortened name will appear in advertising, online and on new and remodeled restaurants. The company will retain the use of its pink and orange branding and font.
David Hoffmann, Dunkin' Brands CEO and Dunkin' U.S. president, said of the change, "Our new branding is one of many things we are doing as part of our blueprint for growth to modernize the Dunkin' experience for our customers. From our next-generation restaurants, to our menu innovation, on-the-go ordering and value offerings, all delivered at the speed of Dunkin', we are working to provide our guests with great beverages, delicious food and unparalleled convenience. We believe our efforts to transform Dunkin', while still embracing our incredible heritage, will keep our brand relevant for generations to come."
The company noted the name change had been brand-tested "extensively."
In its release announcing the change, the company said the first Dunkin' Donuts store was called Open Kettle, located in Quincy, Mass. The company was rebranded Dunkin' Donuts in the 1950s.