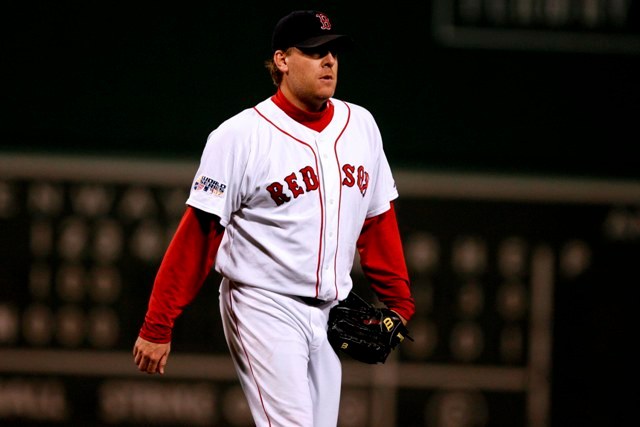 (Updated, 11:30 a.m., July 27)
PROVIDENCE – The board of directors of the R.I. Economic Development Corporation voted Monday to approve a $75 million incentive package that would bring Curt Schilling's video-gaming company, 38 Studios, to Providence.
Schilling, a World Series MVP and former star pitcher for the Boston Red Sox, has said that moving his company from Maynard, Mass., and Maryland to Providence will see as many as 458 new jobs created in the Ocean State by 2012, paying an average salary of $72,500 and, according to consultants, resulting in as much as $93.9 million in direct and indirect annual revenue to the state.
Plans call for the state to guarantee a $75 million loan that Wells Fargo and other investors would make to 38 Studios, which will be responsible for paying back the funds. The loan guarantee is part of a business development package that the General Assembly passed in June that gives the EDC the authority to grant up to $125 million in loan guarantees for companies that pledge to create jobs in the Ocean State. The state guarantee would come into play only if 38 Studios defaults.
Critics of the deal have charged that giving Schilling's company 60 percent of the $125 million loan guarantee is too much for one company and that video-game development is too risky an enterprise for such a large investment.
In return for the loan guarantees, 38 Studios has agreed to move to Rhode Island and bring with it its employees. After an initial loan of $15 million, which would be made on Aug. 31, subsequent loans would not be made to 38 Studios, until it hit predetermined job creation benchmarks.
For instance, the company would receive $20 million in loans on Feb. 28, 2011, only if it has created 80 full-time jobs by that time. According to the offer, all $75 million will have been loaned to 38 Studios by Dec. 31, 2011, only if the company has relocated or created 450 full-time jobs by that point in time.
Schilling founded 38 Studios, taking the name from the number on his baseball jersey, in 2006 and currently employs about 115 people, including what officials have said is a significant number of Rhode Island School of Design graduates. Schilling hopes to establish a cluster of video-game-related businesses in Providence, working with potential partners such as RISD and Hasbro. Members of his creative team include comic book and toy creator Todd McFarlane and best-selling fantasy author R. A. Salvatore.
His company introduced its first video game last week at a San Diego convention, "Kingdoms of Amalur: Reckoning," scheduled for market release in 2011. Schilling and his representatives have said they intend to focus on massively multiplayer online games that thousands of people across the world can play simultaneously over the Internet with the proper software.
According to an industry analysis done for 38 Studios by Wells Fargo Securities, the number of paid monthly video-game subscriptions, including MMOs, has historically grown at a compound annual growth rate of 27 percent and is projected to grow rapidly at a CAGR of 29 percent, from about 18 million in 2010 to nearly 49 million by 2014. Revenue from MMOs and other gaming subscriptions is projected to double, increasing from $2 billion in 2010 to $4.2 billion in 2014, the analysis said.
The U.S. interactive entertainment sector – i.e. video games – since 2003 has grown more than any other segment of the entertainment industry, such as box office receipts, movie rentals, purchased movies, books and music. Video games accounted for almost $20 billion in revenue in 2008; the next closest segment was purchased movies at about $15 billion the same year.
The Wells Fargo analysis cited Interactive Data Corporation and "Wall Street research" for these statistics.