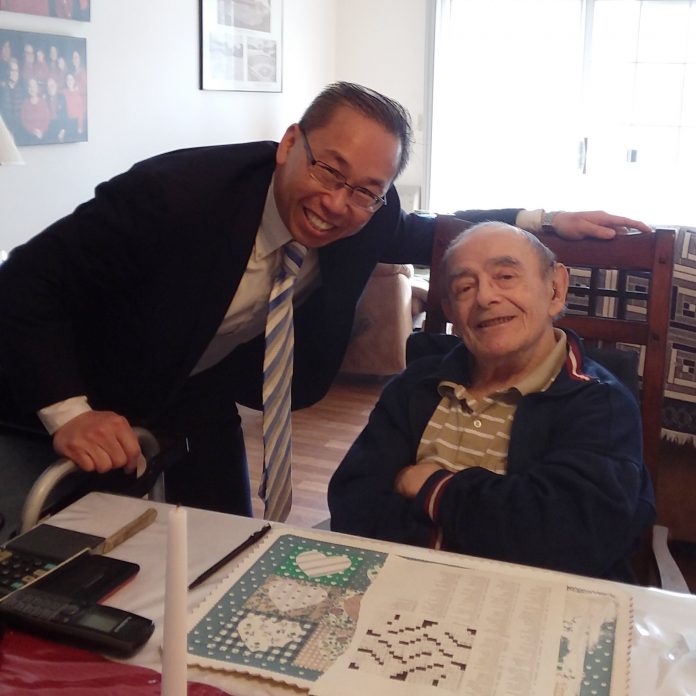 PROVIDENCE – Multiple Rhode Island elected officials and Webster Bank representatives spent time throughout the month delivering meals to local senior citizens in need.
The deliveries were part of Meals on Wheels of Rhode Island's March for Meals initiative, a campaign held every March to advocate for seniors who rely on the nonprofit's services, according to a news release from Meals on Wheels. The event also makes the public aware of hunger and isolation within the senior community, as well as encourages "community action," the release states.
March for Meals, which kicked off with Webster Bank Senior Vice President and Head of Government Lending Xay Khamsyvoravong and Lt. Gov. Daniel P. McKee delivering to a home March 1, also includes a fundraising campaign in which the organization solicits mail-in donations from the community, Meals on Wheels of Rhode Island Development Director Karen Weavill said. Webster Bank is this year's Golden Anniversary Sponsor for the March for Meals program, according to the release.
Warwick Mayor Joseph J. Solomon; House Speaker Nicholas A. Mattiello, D-Cranston; and Webster Bank Regional President Douglas E. Scala made deliveries in their respective communities earlier this week. Sen. Sheldon Whitehouse, D-R.I., and Corey McCarty, vice president, consumer segment, Blue Cross & Blue Shield of Rhode Island, are expected to deliver to a senior in Rhode Island on Friday.
Rep. David N. Cicilline, D-R.I.; Rep. James R. Langevin, D-R.I.; Cranston Mayor Allan W. Fung; Scituate Town Council President James Brady Jr.; Scituate Town Council member Tim McCormick; and Scituate Senior Services Director Dina Elhelw also made deliveries with Meals on Wheels this month.
James Bessette is a PBN staff writer. Email him at Research@PBN.com.