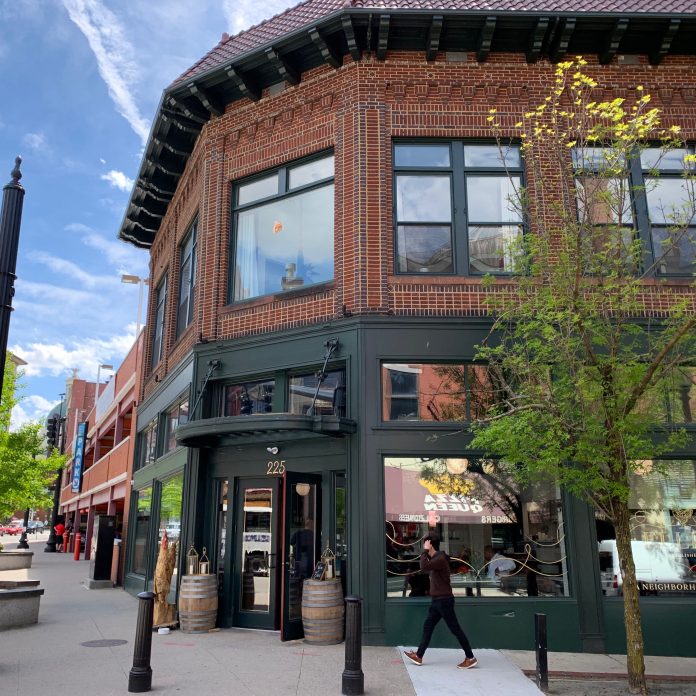 PROVIDENCE – Ellie's, a popular French bakery, has opened a new cafe at 225 Weybosset St.
The site is directly opposite the Providence Performing Arts Center, in newly renovated commercial space. The building was purchased by ASH-NYC in 2016, and the upper floors renovated for residential apartments.
For Ellie's, the interior of the corner retail space has been completely refurbished, with dramatic globe lighting, tiled floors and marble-topped dining tables.
The café, which opened on Tuesday, serves breakfast, lunch and dinner, and features Ellie's bakery items.
Mary MacDonald is a staff writer for the PBN. Contact her at macdonald@pbn.com.