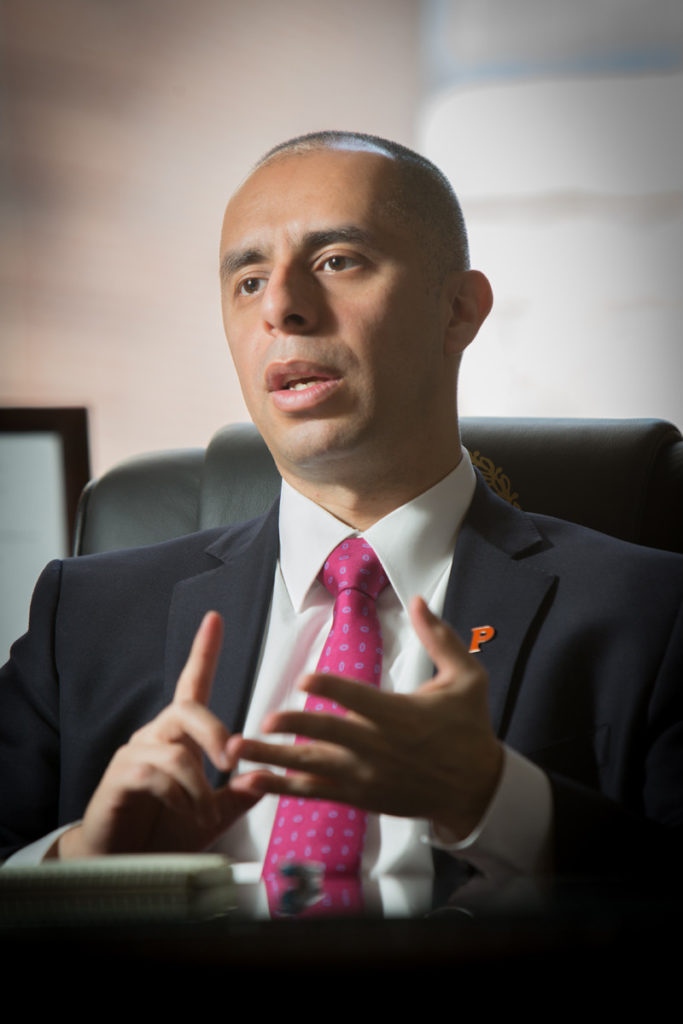 PROVIDENCE – For the past three weeks, 41 recently emigrated high school-aged students from countries in Africa, the Middle East and Central America have received fundamental academic and language instruction in the Newcomer Program – a program offered by the Providence public school district, according to a joint statement made Monday by Mayor Jorge O. Elorza's office, the school district and Dorcas International Institute of Rhode Island.
Newcomer Program students receive instruction in English Language Learning programming, core academic instruction and receive basic support services.
In a statement, Elorza said: "The newcomer program marks a tremendous step in ensuring that all Providence students learn in an environment that is welcoming and supportive. Newcomers, just as the rest of our students, deserve a fair shot at a quality education."
The Providence public school district is home to more than 100 high school students who are classified as newcomers and have experienced at least two years of interrupted formal education. This demographic receives ESL services and instruction, but the Newcomer Program was designed to help them further catch up on missed material with the aim of re-enrollment or placement in a job skills program.
"The program is focused exclusively on students who are new to this country, and its curriculum is designed to address their unique needs," Superintendent Christopher Maher said in a statement. "Every course, whether it be math or science, has English Learning instruction embedded in its lessons, so that students are working to improve their literacy skills all day, every day."
There is no minimum for enrollment, students may be involved for a semester or up to two academic years.
Instruction is taking place at newly renovated classrooms at 158 Messer St. However, because the maximum capacity for this space is 104 students, the district determined this will be a temporary home for the program and a permanent location will be confirmed prior to the fall semester.
Among the 41 enrolled students are refugees with traumatic histories, and individuals separated from their families; the program seeks to address their emotional state as well. The school district has assigned a trauma-trained social worker to address the needs of students enrolled at the Messer Street classrooms.
Dorcas International, an immigrant and refugee services agency in Providence, will employ a case manager to connect the students with necessary community support services.
"The Newcomer Program supports a key group of vulnerable youth, many of whom have come from homelands ravaged by violence," said Dorcas International executive director Kathy Cloutier in prepared remarks. "Dorcas International is thrilled that this partnership is committed to the educational goals of these students and addresses their needs holistically. Their success in school can have a positive impact on their entire family."
Involvement by Dorcas International will also include reaching out to parents and guardians and involving them in adult ESL instruction.