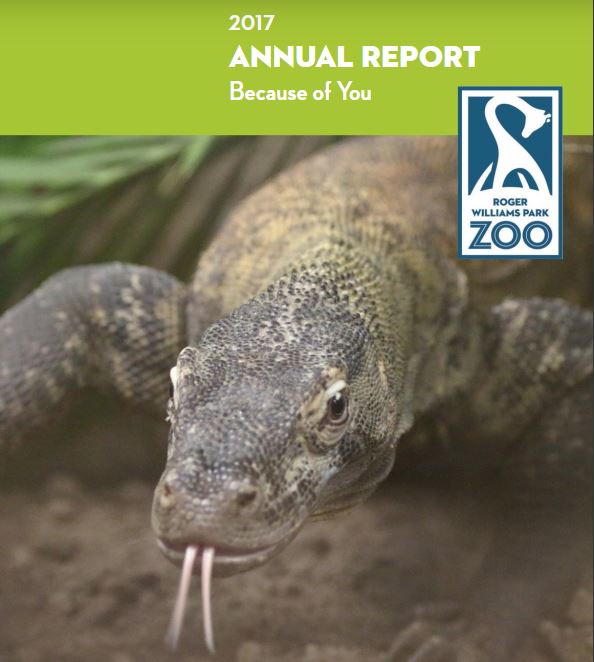 PROVIDENCE – In its 2017 Annual Report published Tuesday, the Roger Williams Park Zoo announced the nonprofit netted more than $10.1 million in support and revenue.
At 30.84 percent, donations grants and special events made up the largest percentage of incoming funds followed by general admission (30.08 percent) and membership (16.96 percent).
Animal care and operations, made up the largest cost of the zoo's $10.2 million reported expenses in 2017 at 58.09 percent. At 14.94 percent, administration is the second-highest expense for the zoo followed by conservation and education (12.94 percent).
Support and revenue and expense figures reported in the 2017 annual report are not audited, according to the zoo.
In his executive letter, Dr. Jeremy Goodman, the zoo's executive director, explained the nonprofit recently opened its doors to a few new residents. In 2017, multiple new species – including the first New England-based komodo dragon, a pair of kunekune pigs native to New Zealand, two Watusi cattle with roots in central Africa and four wild turkeys – were added to the Providence facility.
The 2017 report follows a year in which no annual report was released, but rather a list of donors and acquisitions. The zoo has seen growth in the two years since the figures from 2015, which were published in the summer of 2016.
Support and revenue received in 2015 totaled $9.56 million with the largest source being donations, grants and special events (32.57 percent) while that year's expenses reached $8.77 million with operations accounting for the largest percentage (37.45 percent).
Emily Gowdey-Backus is a staff writer for PBN. You can follow her on Twitter @FlashGowdey or contact her via email, gowdey-backus@pbn.com.