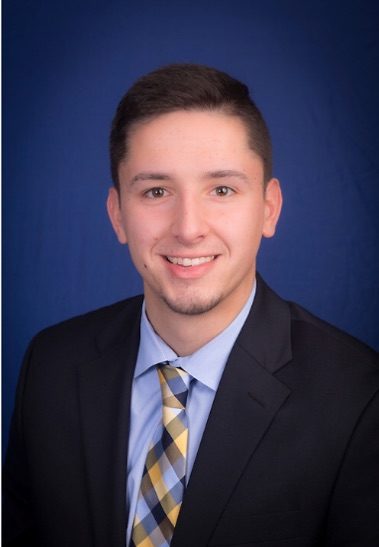 Connor Flynn, a senior and marketing major at the University of Rhode Island, is leading a new platform where local businesses can connect with URI students. His new company, University Pulse Media, or U-Pulse, creates mainly video content that appeals to both businesses and those on campus. The video is then sold to businesses to use in their social media marketing. Flynn is U-Pulse's founder and CEO.
PBN: How many students are involved in University Pulse Media, and in what roles?
FLYNN: University Pulse Media is run primarily by me. We have six students involved in all … Chad Sawyer is our president of sales. Thomas Campbell has been assisting with public relations and content creation. Andrew Light is our chief financial officer and handles all of the financials and reporting. We also work with two very talented students, Matthias Phillips and Aaron Linares. Matthias is our main videographer and has been working with me for almost two years now. Aaron is an extremely talented photographer.
PBN: You have said that the group was formed initially just to develop university video content. Talk a bit about how that idea evolved into offering your services to local businesses. 
FLYNN: Matthias [Phillips] and I have been operating the largest social media accounts based around URI, known as Barstool Rhody. These accounts are affiliates of Barstool Sports, a sports media company that has based its content strategy around social media and online blogs. In my year-and-a-half running the accounts, we've grown from roughly 5,000 followers across all platforms, to over 22,000 followers across those platforms.
While running these accounts, Matthias and I began creating original video content focused around the university. The response from the students was awesome. I really wanted to help local businesses market with the content we were producing, but due to the scale of the Viceroy Program (the college-based Barstool Sports accounts at every major campus), Barstool wasn't allowing monetization or outside advertising on the accounts. Realizing the power that original video content could have for local business, with the help of a few friends … we created University Pulse Media to help businesses create more powerful social media content.
PBN: Is video a form of marketing content that is right for every business in every industry?
FLYNN: There are exceptions, but for the most part video content can be extremely powerful to most businesses. I believe traditional marketing is starting to take a back seat to social media, and those ahead of the curve now will benefit greatly in the future … The hardest part is figuring out the kind of content that encourages engagement and provides real value to your audience.
PBN: This is your senior year. What is the plan for you and University Pulse Media after you graduate?
FLYNN: I would love to continue creating content around our university after I graduate. Understanding that circumstances change after graduation with everyone obtaining full-time jobs, I hope to continue helping businesses with their social content.
PBN: What have been some of the challenges so far in forming and operating the media company?
FLYNN: Some of the biggest challenges have been managing school, the business and the Barstool accounts at the same time. One of the main issues has been schedule conflicts with classes and it's been difficult to find times where we can get everyone together. These challenges have made me extremely eager to have the opportunity to run social campaigns full time.
Susan Shalhoub is a PBN contributing writer.