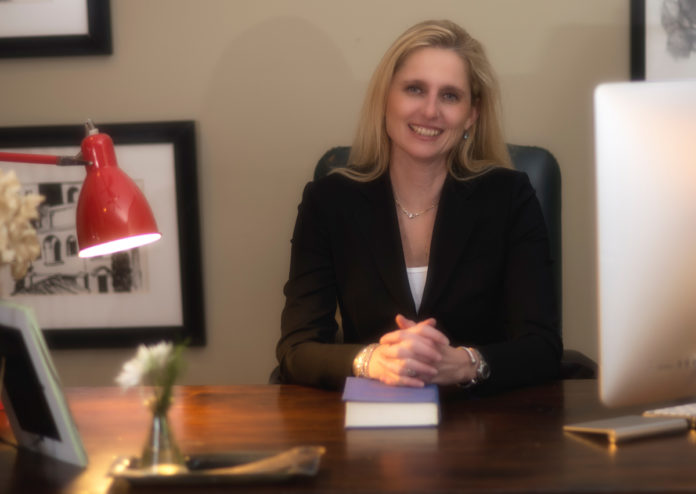 Isabelle Tadmoury came to FirstWorks after 15 years in corporate communications. Her most recent role was director of communications for Europe, the Middle East and Africa at Nortel, the former Canadian telecommunication giant. Her background spans marketing, branding, public relations, employee and customer relations. She spent the last 10 years in Paris, but she has also worked in Boston and London. Isabelle is responsible for building FirstWorks' donor base, coordinating fundraising efforts, providing key support for the annual fund campaign, sponsor fulfillment and evaluation.
PBN: Why did you choose to transition from the corporate sector, where you were recently director of communications for Europe, the Middle East and Africa at Nortel, to the nonprofit sector?
TADMOURY: When I left Paris with my family, I felt it was the right time to start a new chapter in my career. I took a step back and re-evaluated what I wanted to do and where I wanted to dedicate time. I love how Providence is becoming a center for the arts and I wanted to be a part of that. I also have a strong passion for arts education, so FirstWorks felt like a natural fit. We bring world-class performers to The Vets and provide arts education to over 30 under-resourced schools across the state.
PBN: Which skills do you believe will best transfer from the corporate world to nonprofits and why?
TADMOURY: Most of what I accomplished in my previous professional roles stemmed from building and maintaining good personal relationships. I think these interpersonal skills transfer to any sector. I would argue that with 90 percent of communication happening over email, effective communications are more important than ever.
PBN: What are your goals in this new position?
TADMOURY: I want to ensure that each of our 30 schools get "adopted" by a business in their community so that students can continue to interact with high-profile artists such as Wynton Marsalis, Yo-Yo Ma, Philip Glass and many others. It's not about turning these students into artists, but opening a world of possibilities for them. The arts are linked to creating a flexible workforce, one that thinks out of the box to solve problems. Creating a center for the arts is also linked to our work with the city of Providence to produce PVDFest June 1-4, which helps provide a platform to spur economic growth based on arts and culture.
PBN: How do you perceive the current level of philanthropy in Rhode Island?
TADMOURY: There is a real community of philanthropists that has enabled many local nonprofits to flourish. I think this will be particularly important in the current political climate as federal spending priorities change and we will need to look at how to fill that gap.
As FirstWorks moves into its 15th year, we've built a base of committed corporate supporters such as Textron, BankRI and AAA. I'm also impressed by what the Rhode Island Foundation has accomplished across so many different sectors.
PBN: In your personal life, are you involved in any philanthropic campaigns and how do you give back to your community?
TADMOURY: I'm involved at my children's school and am a strong advocate for Everytown for Gun Safety Action Fund, women's reproductive rights and any program that promotes children's literacy. I also run the Friends of Hanne Howard Fund US, which supports orphaned and vulnerable children in Nairobi, Kenya. In my capacity as an author, I volunteer at the National 9/11 Memorial & Museum, where I read from my children's book based on experiences I had living in a World Trade Center hotel as a child.
Emily Gowdey-Backus is a PBN staff writer.