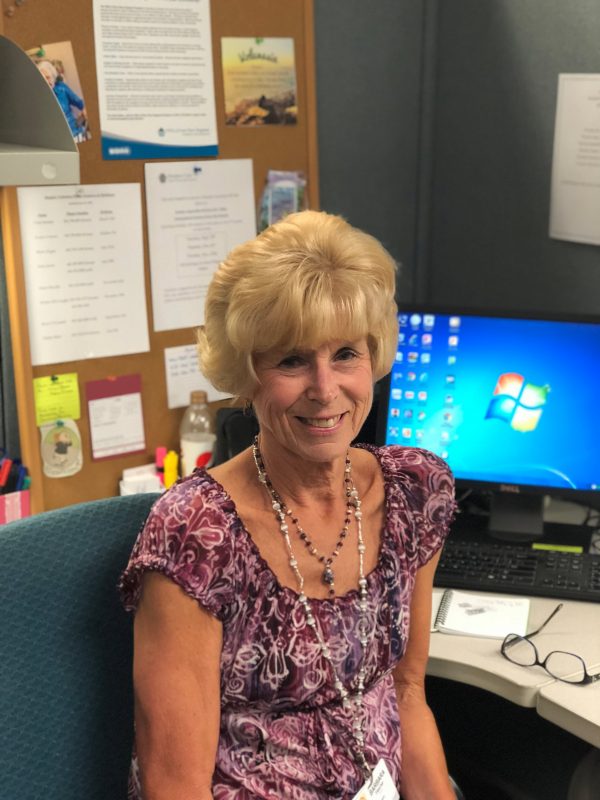 Barbara Fletcher joined VNA of Care New England as the organization's new hospice volunteer coordinator in July. 
Fletcher recruits and trains hospice volunteers for the organization, and ensures that volunteers and hospice patients benefit from the experience. Her duties also entail conducting monthly continuing-education trainings for volunteers and pairing volunteers with patients and follow up on patient-volunteer relationships. 
She started at VNA of Care New England in January as a hospice case manager before transitioning to the hospice volunteer coordinator in April. Before that, Fletcher's career included work as a nursing supervisor with the Rhode Island Blood Center, where she eventually moved to quality assurance and worked as an education specialist. She also spent seven years at Providence College as the assistant director of nurses at the student health center. 
How long have you been providing hospice care? 
I am relatively new to hospice care. I started with the VNA of Care New England in January as a hospice case manager. In this role I was responsible for administering care to hospice patients within the comfort of the patient's home or long-term residence. As a case manager I worked alongside physicians to develop individualized care plans that address each patient's unique conditions, symptoms, and wishes. 
After a few months I transitioned to my current role as VNA of Care New England's hospice volunteer coordinator. 
How did you start working in hospice care? Was it your first career choice? 
While I have been a nurse for a very long time it wasn't until I had my own personal experience with a loved one needing hospice care that I felt drawn to the field. In my personal experience I saw that hospice can be a truly remarkable way of bringing quality care, compassion, and some joy to the patient and their loved ones even when the patient is facing a terminal or chronic diagnosis. 
What are you looking for in a hospice care recruit? 
At the VNA of Care New England we have volunteer opportunities that can be done within our office, the volunteer's home, or at the patient's residence. When an applicant is interested in visiting with our patients the trait I find most important is good listening skills. More often than not our volunteers are a listening ear and a calming presence to our patients. It my job to make sure that the patient will feel comfortable opening up and letting that volunteer into their life in a way that's meaningful and positive for them. 
Please tell us a little about the work. 
Some volunteers spend time calling terminally ill patients from our office. They usually chit chat about what's going on in the local news, past memories, or other friendly conversation. Other volunteers use their scrap booking skills and create memory books, which are then given to the patient's loved ones once they pass away. Volunteers can knit busy blankets to keep the hands of our dementia patients busy or tend to a patient's pets if their condition requires that they stay at a skilled nursing facility.  
Our volunteers that we call our "knights in shining armor" visit the patient in their home or a skilled nursing facility. They may sit beside a patient and have a friendly conversation or read a book aloud. These volunteers often provide some respite to the patient's caregivers allowing them to take some time to run errands or relax. Mostly our volunteers sit and they listen, offering words of reassurance when appropriate, to whatever is on the patient or the family members mind.  
Can you share something the general public usually finds surprising about hospice care? 
I think most people still believe that when patient transitions to hospice care that death is imminent. It's true, for many it is, but for many others an early transition to hospice care improves the limited time the family has left with their loved one. Hospice care provides an array of services that prepares the patient and their family for "what's next" and makes the entire experience as comfortable as possible. The support of nurses, social workers, and chaplains can ease the transition to end of life. 
If you would like to learn more about the hospice volunteer opportunities visit carenewengland.org/volunteer or call 401-737-6050. 
Rob Borkowski is a PBN staff writer. Email him at Borkowski@PBN.com.