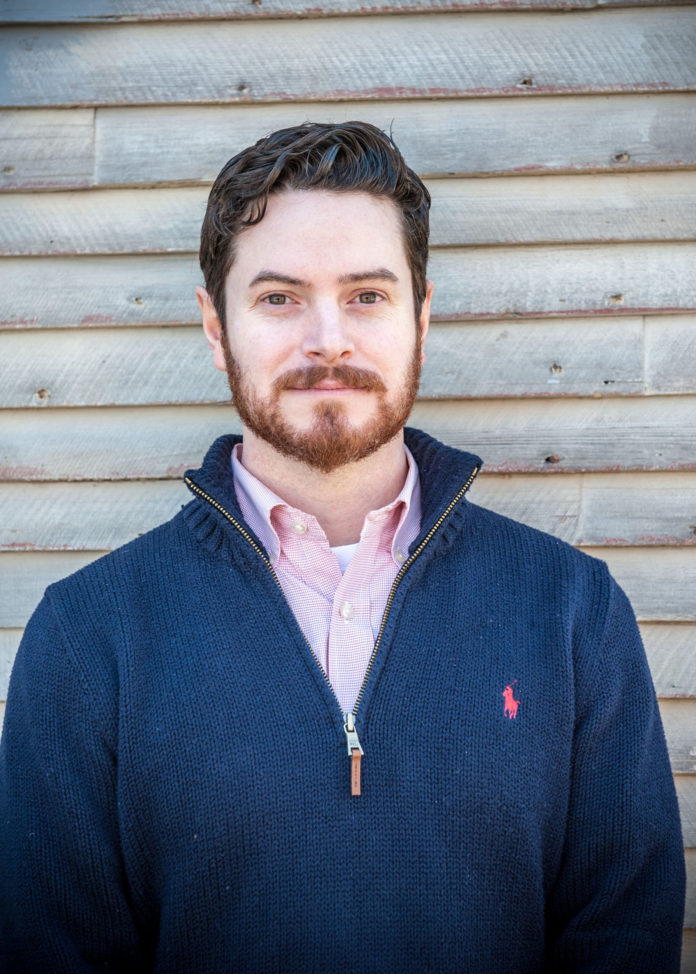 Dan Santos has worked in the museum field for 15 years, serving in positions responsible for historic site management, museum education and visitor services. He is currently the regional site manager for southern New England at Historic New England. In this position, Santos is directly responsible for managing two historic Rhode Island properties: Arnold House and Clemence-Irons House. In addition, he supervises four site and farm managers who operate Casey Farm in Saunderstown, Watson Farm in Jamestown, Roseland Cottage in Woodstock, Conn. and Merwin House in Stockbridge, Mass. Santos grew up on a family farm in Rehoboth, where he also has served as vice president of the board of trustees for the Rehoboth Antiquarian Society.
PBN: Can you explain Historic New England's involvement in the third-annual Feast for the Farms project?
SANTOS: We host this fundraising event at our circa-1750 Casey Farm in Saunderstown, one of Historic New England's four Rhode Island properties. Funds raised at Feast for the Farms provide a portion of the $100,000 needed this year for preservation projects and education and public programs at both Casey Farm and Historic New England's Watson Farm in Jamestown. These two properties total 565 acres of protected land.
PBN: How much money and support was earned at the event?
SANTOS: This year the event raised $35,000, which will go toward our $100,000 goal. These funds will provide:
Support for our popular Project Chick program, which has reached children in every town in Rhode Island, and teaches about the life cycle of heritage breed chickens, the importance of maintaining genetic diversity and the value of organic farming.
Funds for the care and feeding of farm animals, which are central to our work in engaging children about farm life. They help us teach the public about historical uses of our land and food production.
Go toward the landscape and maintenance of our stone walls, which are an important feature of the farms. There are actually 10 miles of historic walls at Casey Farm alone.
Support needed for the exterior work preserving the Casey farmhouse, including repairing window sills, clapboards and other wooden elements and washing, priming and painting the exterior.
PBN: Why do you think the historic, farm way of life has been able to survive so well in Rhode Island?
SANTOS: I think that, from colony to statehood, Rhode Islanders have always felt a connection to the land. We take great pride in our communities and farming has been a big part of the 39 towns and cities in our state. The renewed interest in supporting locally-sourced food is wonderful and it will, hopefully, help sustain farming in the Ocean State for years to come.
PBN: What are the most fragile aspects of South County's farms that the organization has prioritized and focused its preservation efforts around?
SANTOS: Fortunately, our Rhode Island farms still host several 18th and 19th century structures. From farmhouses to barns and a corn crib, these historic buildings are essential to our work serving the public and we must consistently provide preservation maintenance to do this. We are committed to preserving these structures so that they can do everything from house farm animals to provide meeting spaces for the communities that we serve. The care and feeding of our several heritage breeds at both farms is also a focus and priority for us. Historic New England has been preserving historic structures, partnering with and participating in Rhode Island communities for almost 100 years; it is an ongoing evolution of both preserving and serving.
PBN: Why is it important to teach future Rhode Island generations about the state's agricultural history?
SANTOS: From hosting popular summer camps and field trips to teaming up with schools and libraries on outreach programs like Project Chick, we are providing meaningful, hands-on and fun agricultural experiences for children throughout the state. The next generation of Rhode Island's farmers and preservationists is out there; we hope to connect with and inspire them, and there's certainly nothing wrong with also having a little fun along the way.