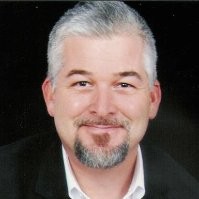 David Porter is the director of Media & Technology Services at the University of Rhode Island. In this role, he is responsible for the voice, data and video networks as well as instructional technology, desktop support and help desk services for all University clients and constituents. He has been with URI since 2002.
Prior to joining URI, Porter worked for international manufacturing companies in various IT roles including programming, database administration, systems management, telecom management, network management and contract negotiation.
Porter, who is also on the board of directors at the Northeast Research and Education Network (NEREN), talked to Providence Business News about his department and offers technology advice to faculty and students.
PBN: What kind of services does your department offer students and faculty?
PORTER: Media & Technology Services (MTS) is the customer facing half of Information Technology Services at URI. It is made up of highly skilled people with very diverse skill sets. Our Classroom Media Assistance and Help Desk teams will be the first responders to technical issues with classroom technology, desktop computer, network and mobile devices issues.
We have people who work with faculty to incorporate technology in their curriculum to reach specific learning goals. This could be developing 3D renderings to illustrate how a drug interacts with a specific protein, interactive websites to show a cause and effect scenario using various parameters, using audience response systems to poll the students to gauge their level of understanding, or using lecture capture systems, which allow students to review material after a class or it can be used before class in subsequent semesters to provide material for classroom discussion.
We also manage an HD TV studio and Digital Production Resource Center which provides faculty access to powerful rich media tools to create course materials. We create documentaries, public service announcements and in the process teach our student employees some very marketable skills.
On the techie side of the department, we have people that managed lab computers and a very complex and impressive network. We have people that are trained to fusion splice fiber optic cables in confined spaces or 30 feet in the air in a bucket truck, and people who configure and manage carrier class network equipment with the capacity to route terabytes of data.
PBN: The URI website says that MTS "participates in the design of physical and virtual spaces," what does that entail?
PORTER: All of URI's general assignment classrooms have classroom technology. MTS supports this classroom technology, so we are deeply involved whenever a new classroom is being built. This includes new construction as well as upgrading existing rooms. We work alongside architects, space planners, faculty and administrators to ensure the most appropriate technology is included in the room.
Virtual spaces are online classrooms. For example our Instructional Technology and Media Services team found and sponsored a product called Big Blue Button that integrates with our learning management system. This allows faculty to hold class online with more features than just video conferencing. There are other modules in our learning management system that provide chat rooms and other forums where students can collaborate or reflect on their thoughts and observations of an assignment.
PBN: What is the most common problem the Media and Technology Services department deals with?
PORTER: In a word, wireless. Students bring to campus an average of three wireless devices that need connectivity to the University's network. Often a smartphone, tablet and laptop. In order to connect them to the network securely a lot has to happen. We need to verify who's accessing the network, that each device is running a safe version of its respective operating system with anti-virus, and that the device isn't already infected with a virus. The biggest challenge is keeping up with all of the new devices that students bring to campus. The software we use must be compatible with each new device and we need to create profiles for how they connect, a process called "on boarding".
PBN: Are you currently in the process of making any plans for the upcoming school year?
PORTER: Summer is our busy season. We work diligently to finish any projects that need to be completed and paid for by the end of the fiscal year which is June 30th. This is also when we can get into the classrooms and into the residence halls to upgrade and replace technology which would otherwise create a disruption in service. We will close out many projects and prepare for new ones. Some will be planned by our department and others may come from priorities set by a committee.
PBN: If you could offer one bit of technological advice to URI students and faculty what would it be?
PORTER: Keep your system updates and anti-virus software current! Many operating system and application updates address security flaws. The average person has no idea how vulnerable their device, data and identity are due compromised computers and mobile devices.