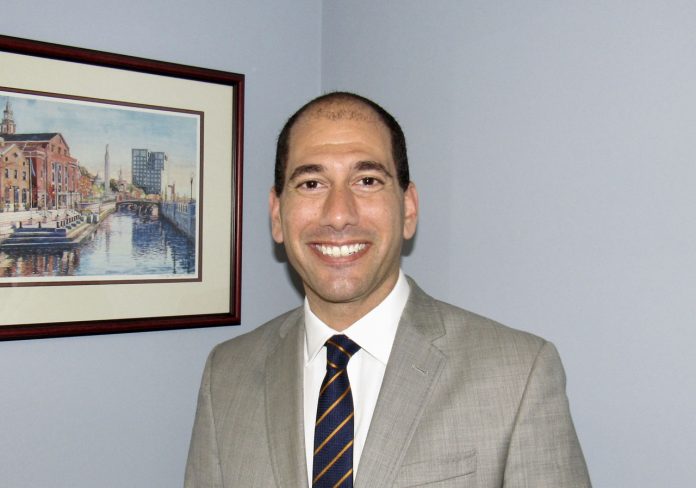 Providence City Councilman David Salvatore has introduced an ordinance that would require more security at housing developments for elderly and disabled residents. The proposal, introduced Thursday, will require any building in the city designed for elderly or disabled tenants, with at least 10 units, to have either a round-the-clock security guard or an approved security plan.
If the landlord chooses to have a security plan, it would be developed following a crime prevention survey, and with the approval of the city's planning department as well as the police. Salvatore spoke to the Providence Business News about his idea.
PBN: What is the status of the ordinance?
SALVATORE: I introduced this late last year and it didn't make it out of committee. I am hopeful [this year] they will support this.
PBN: Why is the additional security effort aimed at these particular populations?
SALVATORE: When our most vulnerable residents don't feel safe, [we need to make improvements]. There is not adequate lighting. There is no presence of a security officer. We can only rely on our folks at the Providence Police Department so much.
PBN: Explain the options. The building can either have a 24/7 security guard or a security plan?
SALVATORE: They can create a security plan that is approved by the Planning Department and the Police Department. This is based on an ordinance approved by the Boston City Council in 1989.
PBN: Have you had any opposition from the building owners or development community?
SALVATORE: Not yet.
PBN: If approved, would this take effect immediately?
SALVATORE: There would be two phases … [after] the passage of the ordinance. The Planning Department would have to assess the number of [developments that would fall under the requirement].
Mary MacDonald is a staff writer for the PBN. Contact her at macdonald@pbn.com.