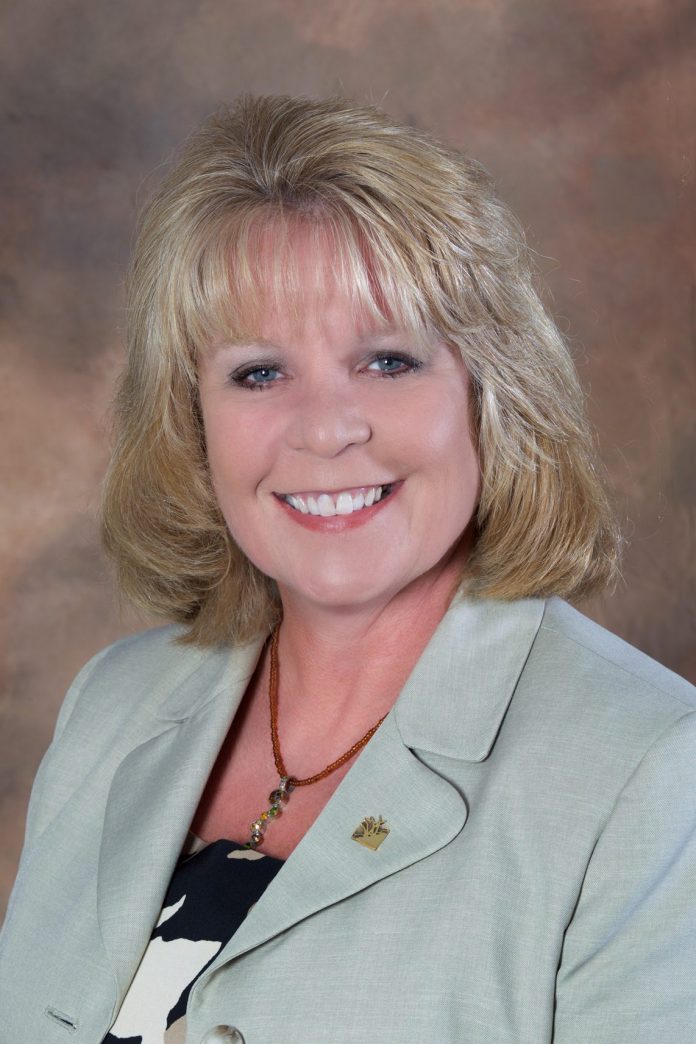 Mary E. Leach is the executive vice president, director of consumer relationships for BankNewport.
At BankNewport in Middletown, Leach is responsible for overseeing all aspects of retail banking, direct banking, and mortgage origination. In heading the bank's Consumer Relationships division, she focuses on serving customers through an integrated service delivery. That covers the bank's branch network, its Direct Banking Center, the origination of consumer and mortgage loans, and by referrals, including those from the bank's business partner, OceanPoint Insurance Agency.
In addition to her leadership role at the bank, Leach is on the board of directors of Justice Assistance and the Providence Saint Patrick's Day Committee. She also serves on the finance committee of St. Patrick's Church in Burrillville. Previously, she was on the advisory board at Rhode Island College's School of Management and on the board of directors of House of Hope Community Development Corp.
She holds a bachelor's degree in communication from Rhode Island College.
PBN: What are BankNewport's performance expectations for the new Dorrance Street branch in downtown Providence?
Leach: Our new Dorrance Street branch provides the bank an opportunity to enter a new and highly competitive market. In doing so, BankNewport offers both consumer and commercial customers a full range of competitive banking products. Our bankers are highly skilled and well versed in all aspects of the bank's products and services, enabling them to meet the variety of needs of our customers. The Dorrance Street branch opened on June 18 of this year, and we are off to a tremendous start, exceeding our goals after just the first two months. In addition to our retail branch, BankNewport also occupies a third-floor suite at 55 Dorrance St. to serve executive, commercial lending, and community development activities.
PBN: Why did BankNewport settle on opening another new branch in November at the South Angell Street location?
Leach: Providence's East Side and, specifically, the Wayland Square locale, have historically been a strong and attractive urban area. Expansion into this section of Providence allows BankNewport to better serve our existing customers. Currently, BankNewport has a large residential and commercial lending portfolio in the West Bay market. Many of our loan customers continue to inquire about the bank's plans to establish more conveniently located branch offices to accept deposits and provide other banking services. This is particularly true of commuters to and from Providence. The success of our Cranston branch at Chapel View, which opened in 2017, attests to the need for and interest in a strong community bank alternative in the Providence market. We feel the combination of our Dorrance Street branch and our soon-to-open South Angell Street location will address our customers' needs for added convenience and access to our services and state-of-art banking technology.
PBN: How did the idea for personal teller machines come about?
Leach: BankNewport continually makes capital improvements in new and enhanced technologies to create an even better and more convenient customer experience. More and more, customers are relying on digital solutions to meet their banking needs. However, customers also still value person-to-person interactions. Busy schedules make it challenging for customers to sometimes meet with a banker. Personal teller machines, or PTMs, allow BankNewport to satisfy both these demands. PTMs offer customers the ability to complete a wide variety of traditional banking transactions like check-cashing, loan payments, deposits and transfers, and multiple cash denominations not available at traditional ATMs. Additionally, PTMs provide video access to our bankers who can provide assistance to customers at these machines during extended hours. BankNewport is the first bank in Rhode Island to offer this convenience and customer feedback has been excellent. Once customers embrace this technology, I believe the demand will increase.
PBN: When it comes to retail banking and mortgage origination, what is BankNewport's key demographic?
Leach: As a full-service community bank, BankNewport focuses on providing retail products and mortgages that meet the varying needs of all Rhode Islanders. Earlier this year, the bank launched a suite of new checking account products with features and benefits that align well with ever-changing customer lifestyles, including our new "BN Free" checking product. Similarly, BankNewport offers a wide array of mortgage solutions including: traditional 30-year fixed rate loans, construction mortgages, Federal Housing Administration [FHA] loans, and low-rate first-time homebuyers programs. Like most banks, we understand the importance of having diverse products and services that customers need to achieve their financial goals. At BankNewport, all of our decisions are made right here in Rhode Island. So regardless of what our customers' needs are, they will receive personalized service, a hallmark that has made BankNewport a true community bank for 200 years.
PBN: From your job perspective, what are the biggest challenges facing the banking industry?
Leach: Challenges that immediately come to mind include the ability of banks to effectively grow deposits, especially low-cost deposits [checking accounts]. These types of accounts serve as a gateway to deepen relationships and develop a more valuable customer base by adding other banking services [i.e., debit cards, direct deposit, mobile banking, etc.] Attracting customers and competing for these deposits is very challenging since there is little product information. We strive to differentiate BankNewport from our competition. For example, we are aware that customer perception is that switching banks is a complicated process. However, switching is easy through BankNewport's ClickSWITCH service. We offer customers a simple, secure and easy way to switch their accounts, recurring payments, and direct deposits over from another bank through a fully automated and convenient process. And we'll even do it for them. Another challenge is that financial services technology changes quickly. Fintech companies and large national and regional banks are introducing new services that are dramatically changing the way traditional banking transactions are being done. This creates significant challenges for small community banks that are unable to make some of these investments as quickly. Significant technology changes also have a ripple effect on other areas within the bank, including compliance and operations, making the implementation plan more costly and complex.
Scott Blake is a PBN staff writer. Email him at Blake@PBN.com.