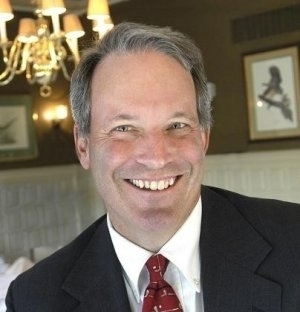 The Cherrystone Angel Group has been around since 2004, when it was founded by Business Development Company of Rhode Island President Garrett Hunter. Like everyone else, the early-stage investment group is attempting to weather the difficult economic climate.
Peter Dorsey Jr., senior vice president of BDCRI, serves as the unofficial managing director for Cherrystone, which has no paid administrators. Dorsey answered a few questions about how the group is faring.
PBN: How does the type of economic climate affect Cherrystone?
DORSEY: The recession hasn't diminished the number or quality of incoming business plans for consideration. Like everyone else, Cherrystone's members have been adversely impacted by the stock market, and we are more closely scrutinizing both new opportunities and existing portfolio investments.
PBN: Do you have turnover among the investors? What's the makeup of the investors now?
DORSEY: Cherrystone is comprised of roughly 50 members from diverse professional backgrounds, which allows us to consider a variety of investment opportunities. Great chemistry amongst an active core group provides stability and continuity, and new members are selectively recruited to offset attrition. Of particular interest right now are new members with entrepreneurial backgrounds in the more dynamic growth sectors (e.g. software, medical technology and Web services).
PBN: Can you describe the Cherrystone portfolio, the size and make up of the investments?
DORSEY: In its four years since inception, Cherrystone has invested more than $3 million in 10 different companies – either alone or in syndication with other angel groups. The size has ranged from as little as $100,000 to as much as $600,000, and the larger positions typically result from an initial investment and then subsequent follow-on rounds. Cherrystone has invested in a broad range of industries, including consumer products, hosted services, software and pharmaceutical. Geography is a consideration; all of the investments are within a 90-minute drive of Providence.
PBN: What is Cherrystone' track record as far as the survival rate of the companies it has invested in?
DORSEY: An average angel investment takes five to seven years to mature. Cherrystone's first investments are only now approaching that window, and a couple of companies are starting to see activity that could produce our first successful exit. Everyone likes to talk about their wins, but angels invest in early-stage companies, and only about 60 percent of a typical portfolio survives to see some measure of success. Cherrystone's membership does not take for granted the determination and commitment of the management teams we have supported, all of whom are still on the playing field.
PBN: Is the group investing in any new deals, or is it all currently follow-on investments?
DORSEY: As an angel group's investment portfolio gets larger, a proportionately greater amount of capital needs to be reserved for follow-on investments in those companies that are successfully hitting the benchmarks identified in their business plans. Cherrystone continues to actively considering new investment opportunities, but the process is more selective, and we have followed the market with more conservative deal terms.
BONUS QUESTION: Initial public offerings and mergers and acquisitions have been few and far between nationwide. What does that mean for Cherrystone?
DORSEY: Company valuations have generally decreased. IPOs and M&As otherwise represent very different exit strategies. Cherrystone has avoided companies whose brass ring is an IPO and will require tens of millions of equity dollars to pursue what represents a remote possibility even in the best of times. M&A is a more common angel exit strategy. Cherrystone's chosen investments are more likely to be acquired by a strategic buyer whose cash/stock offer will not require public market funding (as opposed to a financial buyer).