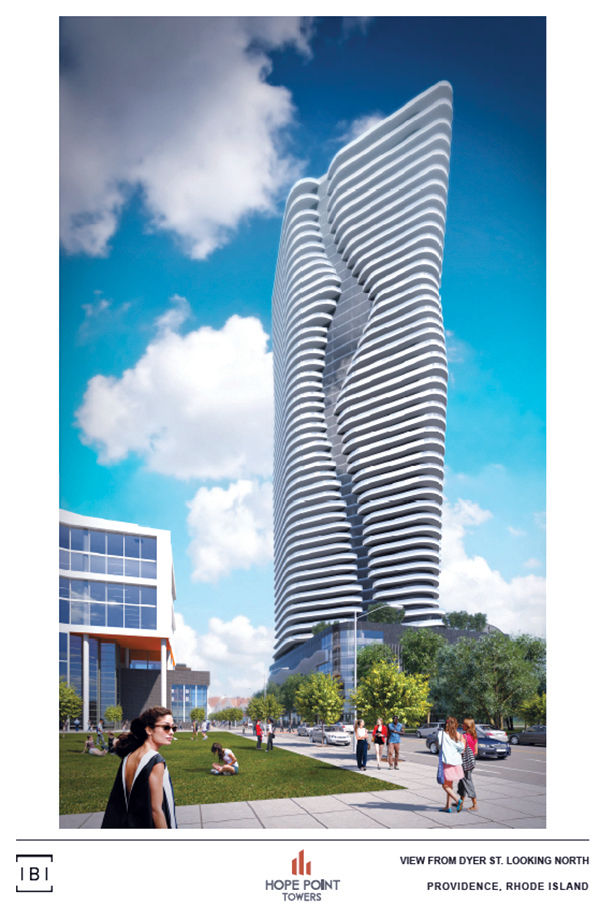 PROVIDENCE – Legislation that would reduce the size of a public park in the Interstate 195 Redevelopment District was approved by the General Assembly last week, setting in motion further city review of the Hope Point Tower project.
The bill, introduced in the Senate by President Dominick J. Ruggerio, D-Providence, requires that Parcel 4 be no less than 186,186 square feet in size. This is about a half-acre less than the current size, 4.8 acres.
The reduction will accommodate the proposed footprint of Hope Point Tower, a project under review by the I-195 Redevelopment District Commission and the city of Providence.
The tower sought by New York developer Jason Fane would include 46 stories, with 40 floors of luxury apartments or condominiums, topping a base that would consist of enclosed parking.
The rezoning required to allow up to a 600-foot height is expected to be considered soon by the Providence City Council. The council's Committee on Ordinances Wednesday was expected to schedule a public hearing for a date in July.
Mary MacDonald is a staff writer for the PBN. Contact her at macdonald@pbn.com.