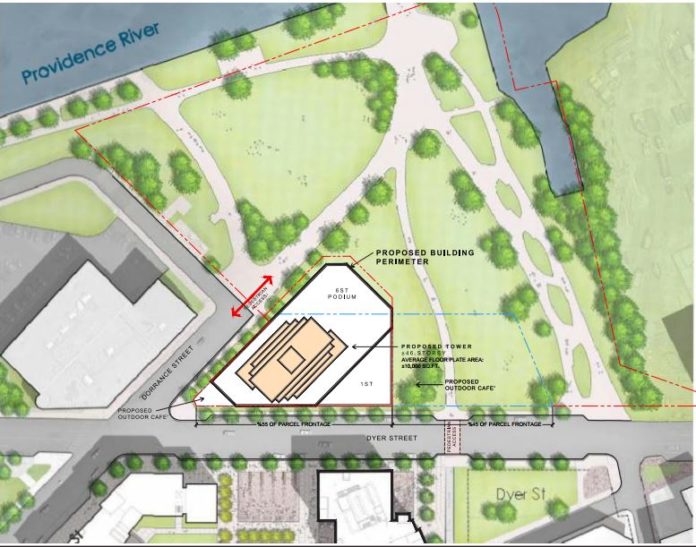 PROVIDENCE – Reaction to the proposal for Hope Point Tower, a 46-story luxury residential building, appears to be divided. Many downtown Providence residents say it doesn't fit the site and is at odds with city zoning. Favorable comments, including those by organized labor, stress the need for more jobs.
The Interstate 195 Redevelopment District Commission, which has advanced The Fane Organization proposal to city and state legislative review, took several hours of comments Tuesday, in addition to the letters submitted below.
Letters introduced into the public record were submitted by Michael F. Sabitoni, president of the Rhode Island Building Trades, who supported the bill on the basis of supporting construction jobs; Arnold 'Buff' Chace Jr., the managing partner of Cornish Associates LP who believes the proposal does not fit the character of the city; Providence City Councilman Seth Yurdin, who represents the area and voiced concerns over the disruption of the historic character of the neighborhood; and Rep. Christopher R. Blazejewski, D-Providence, whose district also includes downtown, and who also expressed concern over the height proposal of the building.
Mary MacDonald is a PBN reporter. Email her at MacDonald@PBN.com, or you can follow her on Twitter @MaryF_MacDonald.